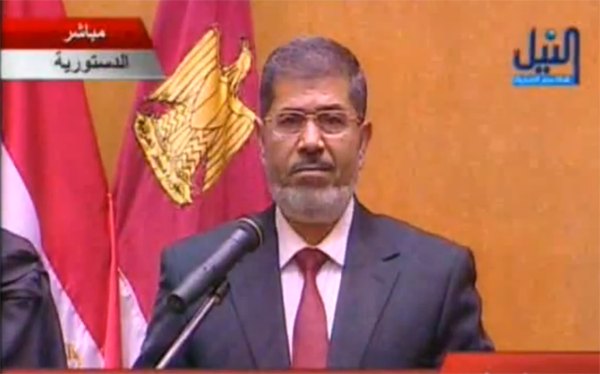 President Mohamed Morsy is rumored to have offered Coptic thinker Samir Morkous the vice presidency, sources close to the presidential office said on Thursday.
Salafi parties allegedly rejected the move and demanded that Morsy retract the offer.
If Morkous accepts the vice presidency, he will have one of the most important seats of power in the country, the sources added.
Morsy is said to have offered Mohamed al-Beltagy, a leader in the Freedom and Justice Party, and leftist activist Wael Khalil positions as political councilors, but neither has yet accepted the offer, according to sources.
The Freedom and Justice Party's Mohamed Saad Eliwa said the Muslim Brotherhood welcomes the choice of a Copt or a woman as the vice president.
The Brotherhood supports the notion of a civil state with Islamic points of reference, in which political positions are handed out based on experience and capability, not on religion, Eliwa continued.
Adel Afify, head of the Salafi Asala Party, said the nomination of a Copt to the vice presidency would cause sedition in the country because of its sectarian nature. He demanded the president rescind the offer.
"Muslims, who are the majority in the country, will not agree to the decision," Afify added.
Nour Party spokesperson Yousry Hammad claimed that even if his powers were limited, choosing a Coptic vice president could open the door to nominating officials for sectarian purposes.
Edited translation from Al-Masry Al-Youm