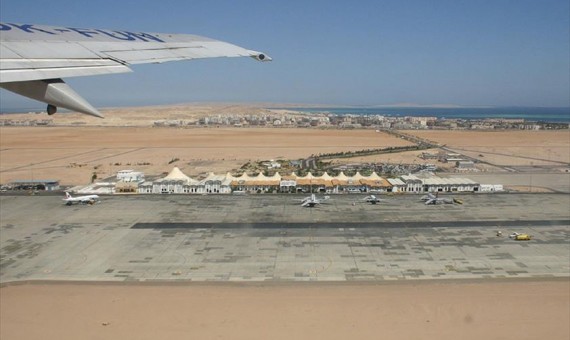 Sources from the Red Sea Governorate said on Friday that Marsa Alam's new Berenice International Airport is set to open this summer, at a cost of about LE0.5 billion.
Red Sea Governor Ahmed Abdallah stated that some websites specialized in tourism promotion having already started advertising for the airport.
He added that the new airport will bring in great economic returns as villages and tourist hotels in the south of the governorate suffer from the lack of nearby airports which affects the numbers of tourists, many of whom would be interested to go to south Marsa Alam.
Abdallah added that this new airport is in line with international standards of having airports close to the resorts, and that the inauguration of Berenice International Airport would increase investment opportunities, as several tourism projects that have been canceled because there are no airports in the area.
The governor explained that the project provides a strategic national dimension for the development of southern Marsa Alam, pointing out that a committee of the Civil Aviation Ministry is following the work being carried out in preparation for the airport's opening.
In August 2017, Minister of Civil Aviation announced that Egyptian President Abdel Fattah al-Sisi would be presenting five "gifts" to Egyptians in the form of five new airports: The Sphinx International Airport, The New Capital Airport, the Bredwell Airport, the South Red Sea Airport, and the Ras Sidr Airport, to add to Egypt's 22 airports.
Edited translation from Al-Masry Al-Youm