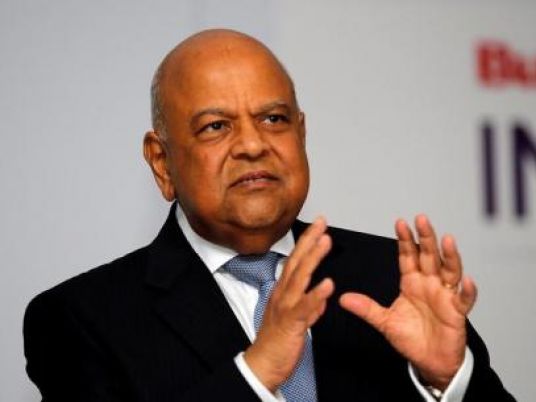 South Africa's anti-corruption watchdog has interviewed Finance Minister Pravin Gordhan and his deputy Mcebisi Jonas as part of an investigation into whether President Jacob Zuma was influenced by the wealthy Gupta family in making government appointments, the Sunday Times newspaper reported.
The paper said Public Protector Thuli Madonsela had written to Zuma informing him of her investigation into whether he breached the executive code of conduct.
Madonsela has already interviewed Gordhan, his predecessor Nhlanhla Nene and deputy finance minister Jonas and will interview at least 20 other top officials and members of Zuma's cabinet, the paper said.
"Partly the reason we subpoenaed them is because they shouldn't be seen as sell-outs but as law abiding citizens who are complying with the lawful order from an authorised institution," Madonsela told the paper, without elaborating.
Presidency spokesman Bongani Ngqulunga confirmed to the paper that Zuma had received the letter from Madonsela and that it was "being processed."
Madonsela said in June she would investigate "specifically whether or not the government of South Africa and specifically the president unlawfully allowed the Gupta family to choose ministers and other occupants of high office."
The scandal surrounding the Gupta family took a dramatic turn earlier this year after Jonas said the Guptas had offered him his boss's job, an allegation that led to calls for Zuma to resign.
Zuma has denied Jonas' claims, saying only the president appointed ministers, in line with the constitution. The Guptas have denied influencing Zuma, saying they were pawns in a political plot against the president.
The Guptas, who moved to South Africa from India after apartheid fell in 1994, run businesses ranging from uranium and coal mining to media and information technology.
Madonsela, whose term as public protector ends in October, previously received public support in South Africa for taking Zuma to task over the spending of 240 million rand ($16.94 million) of state money on upgrading his private home.
She was vindicated in March when the Constitutional Court, the country's highest court, said Zuma had breached the constitution by ignoring her recommendation that he repay some money that was spent on non-security upgrades. Zuma handed back some of the funds.