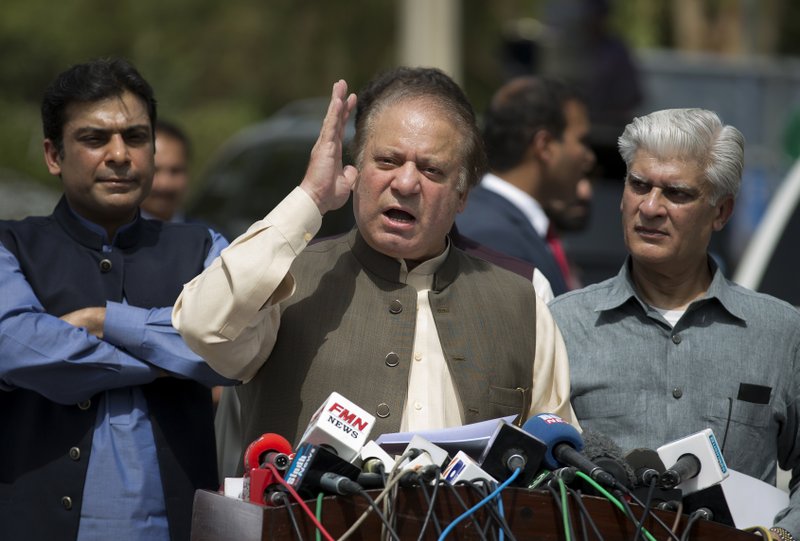 South African President Jacob Zuma on Tuesday faced increasing pressure from the ruling ANC party to resign, as the government struggled to resolve a leadership crisis that has dragged on since last week.
Leaders of the African National Congress concluded that Zuma should quit during a marathon committee meeting that ended overnight, South African media reported. However, the continuing lack of a resolution to the country's political limbo indicated that the president was spurning the demands of many former supporters and possibly holding out for concessions in exchange for his resignation.
The impasse highlighted the disarray within the party that previously was the main movement against white minority rule and has led South Africa since the end of apartheid in 1994. The ANC once commanded moral stature as the party of Nelson Mandela, but corruption scandals linked to Zuma have cut into its popularity ahead of national elections in 2019.
The ANC on Tuesday planned to announce the results of the 13-hour meeting of its national executive committee, which has about 100 members. However, if Zuma rejects any instruction from his own party to resign, the matter could go to parliament for a vote on a motion of no confidence that would bolster the opposition's standing.
An opposition-backed motion of no confidence had been scheduled for Feb. 22, but its sponsors want the vote to be moved up to this week. Zuma has survived similar motions against him in the past, but many ruling party members now see him as a political liability and would likely vote against him.
Zuma, who took office in 2009 and is in his second five-year term, has asked for state security for his family, payment of legal fees and a few more months in office in exchange for quitting, said South African media, citing unidentified ANC sources.
Deputy President Cyril Ramaphosa, Zuma's expected successor, has held private talks with the president on a power transition, angering opposition parties who described the process as an affront to South African democracy. Last week, Ramaphosa promised a "speedy resolution" to the discussions, but the protracted standoff has raised questions about the political clout of the man poised to lead the country.
Zuma has been discredited by scandals, although he denies wrongdoing. South Africa's top court ruled that he violated the constitution following an investigation of multi-million-dollar upgrades to his private home that were paid by the state; a judicial commission is about to start a probe of alleged looting of state enterprises by Zuma's associates; and prosecutors are expected to announce soon whether they will reinstate corruption charges tied to an arms deal two decades ago.