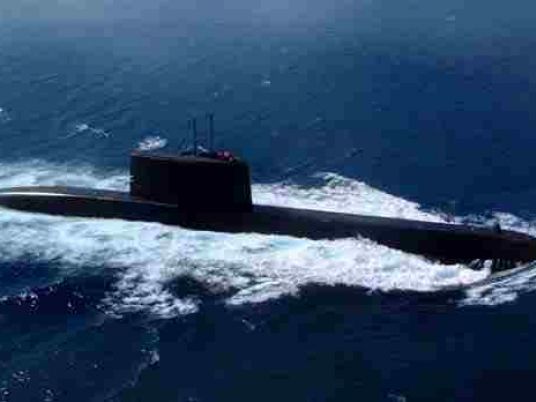 South Korea is negotiating with the United States to buy nuclear-powered submarines to guard against threats from Pyongyang, local reports said Tuesday, as President Donald Trump said Seoul would buy "billions of dollars" of US weapons.
Nuclear-powered submarines can stay submerged for months, giving them a far greater range than their diesel-powered counterparts, and are also crucial to any seaborne nuclear deterrent.
Such a purchase would redraw the balance of power in northeast Asia, and could trigger a regional arms race.
Japan — another US ally — does not have nuclear-powered submarines, and is barred from having a military under its post-World War II pacifist constitution.
And while China's increasingly powerful navy does include them in its fleet, Beijing would undoubtedly be infuriated by any such acquisition by Seoul.
After a summit in South Korea with his counterpart Moon Jae-In, Trump on Tuesday said Seoul would be buying a large amount of US weapons "whether it's planes, whether it's missiles, no matter what it is".
"South Korea will be ordering billions of dollars of that equipment, which for them makes a lot of sense and for us it means jobs, reducing our trade deficit with South Korea," he said.
While Moon did not give specific details of the purchases, he described them as essential for national defence.
Multiple South Korean media outlets said the two leaders ordered officials to begin the purchase talks "immediately", citing a senior official who gave an anonymous briefing.
"The strategic assets under discussion include a nuclear-powered submarine and a sophisticated surveillance asset," the reports quoted a senior official of Moon's office as saying.
"We will have close consultations with the US about these two in the future," the official was quoted as saying.
Seoul heavily relies on its security guarantor Washington, which has 28,500 troops stationed in the South, for national defence to protect itself against potential attacks by the nuclear-armed North Korea.
But growing atomic and missile threats by the North in recent years prompted calls in the South to have more sophisticated weapons of its own, with some even demanding that Seoul develop its own nuclear weapon.
The country is currently barred from developing atomic weapons under the deal with the US, which in turn offers Seoul "nuclear umbrella" against potential attacks by the North.
Pyongyang staged a sixth atomic test in September and has test-launched multiple missiles capable of reaching the US mainland, sparking global alarm over its military ambition.
Trump also said the US had agreed to remove a 500 kilogram (1,100 pound) warhead weight limit on Seoul's ballistic missiles.
The allies had agreed in principle to do so in September following the North's latest nuclear test, by far its most powerful to date.
Moon, noting "ever-growing threats" from the North's missiles and nuclear weapons, said Tuesday the two allies had reached a "final agreement" to remove the restriction.
"We also reaffirmed our stance to put maximum pressure and sanctions on the North until it… comes forward for genuine negotiations," he told reporters.