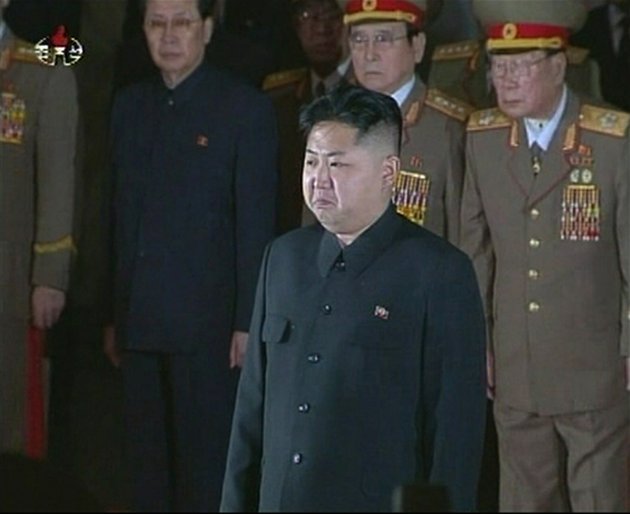 The United States and South Korea signed a new pact to deter North Korea's potential use of nuclear arms and other weapons of mass destruction amid growing threats from Pyongyang, their defense chiefs said on Wednesday.
The defense ministers also agreed to review the timing of the transfer of war-time command control of their combined forces on the Korean peninsula from the U.S. military to South Korea, a joint statement issued after their meeting said.
The transfer is scheduled to take place in December 2015, but there have been calls in South Korea for it to be postponed while North Korea continues to push ahead with its nuclear weapons and long-range missile programmes.
"Of particular concern are North Korea's nuclear and ballistic missile programmes, its proliferation activities, and its chemical weapons," U.S. Defense Secretary Chuck Hagel told a joint news conference with South Korea's Kim Kwan-jin.
"Given these concerns, as Minister Kim noted, today we signed a bilateral strategy for tailored deterrence against the threat of North Korean nuclear weapons and other weapons of mass destruction," he said.
The ministers did not give any immediate indication of what the "tailored deterrence" strategy might entail despite questions from the media. Hagel said it was prompted by a recent push by Pyongyang to build and deploy nuclear weapons.
"It has increased its capabilities, its missile capabilities, its three nuclear tests. So that is constantly forcing a review of our strategies."
South Korean media reported the new strategy involved the use of all available military assets to launch a pre-emptive strike against the North if there is a clear indication of an imminent nuclear attack by Pyongyang.
A senior U.S. defense official denied the pact addressed the possibility of such a strike and said it provided a framework for discussions on the use of various defense capabilities to generate an effective deterrent against the North.
North Korea conducted its third nuclear test in February, two months after successfully launching a long-range rocket that put an object, which Pyongyang says was a satellite, into space.
The launch resulted in tougher U.N. sanctions against the impoverished and isolated North by trying to cut off its arms trade, which had been a lucrative source of income, and disrupt financial transactions in support of those activities.
The 2012 rocket launch was widely seen as a test of its long-range missile capabilities, despite Pyongyang's claims that it was part of its peaceful space project.
Intelligence analysis indicates North Korea has restarted a Soviet-era nuclear reactor at its main Yongbyon atomic complex, which previously produced plutonium that experts believe was used to build up to 10 nuclear weapons.
Pyongyang is believed to have made progress in its pursuit of nuclear arms through its three tests but experts say there is no clear indication yet that it has mastered the technology to miniaturize a device to fit on a missile to deliver it.
The joint statement by the two ministers, which noted "the intensifying North Korean nuclear and missile threats" and the importance of "conditions-based" command transfer, indicated that discussions about the transfer were under way.
The transfer of command was initially discussed eight years ago and was originally set for 2012, before it was pushed back to 2015 to allow more time for the South's military to take over responsibility.
Hagel ends an unprecedented four-day visit to South Korea on Wednesday. He watched as the South marked an armed forces day this week showcasing indigenously developed missiles designed to target the North's artillery and missiles.