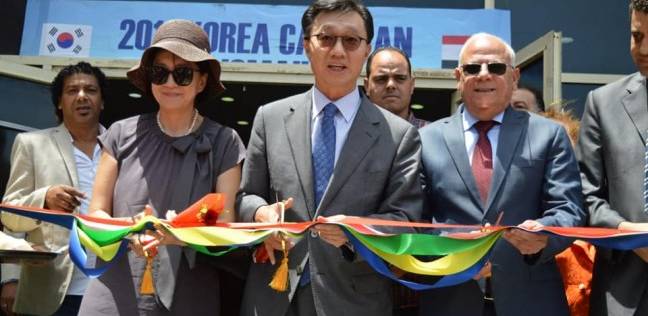 South Korean Ambassador in Egypt Yoon Yeocheol praised Egyptian President Abdel Fattah al-Sisi's "courageous" economic reforms, adding that these reforms, while they put the country through a difficult economic period , are Egypt's way to becoming a first world country.
In a press conference on Thursday, Yeocheol announced that Korean investments in Egypt have reached $590 million, and are expected to increase during the coming period.
He added that despite such progress, Korean-Egyptian exchange of commodities has decreased since January 2011 revolution. However, he assured Egyptians that South Korea has declared Egypt as completely safe for its citizens, hoping the move will help boost Korean tourism in Egypt.
Not only that, but Yeocheol also announced he was conveying Egypt as an investment hub to Korean businessmen. Finally, the ambassador announced that discussions are currently underway to declare Port Said as a sister city to a Korean city, adding that he is still considering which city would have the closest economic status as Port Said.
Egypt and South Korea announced diplomatic relations in 1995. Egypt has and embassy in Seoul, while South Kore has an embassy in Cairo. Since then, the countries have enjoyed friendly ties ,with the embassies hosting events in both countries. In 2017, the Korean Cultural Center in Egypt hosted Korea Culture Day in Egypt's General Library in Luxor, where children got to experience several aspects of Koran culture.
In 2016, Sisi visited Seoul in an attempt to increase cooperation between both countries. In 2017, Egyptian Ambassador in Seoul Hany Selim has said that cooperation between Egypt and South Korea witnessed an unprecedented leap as a result of the visit.