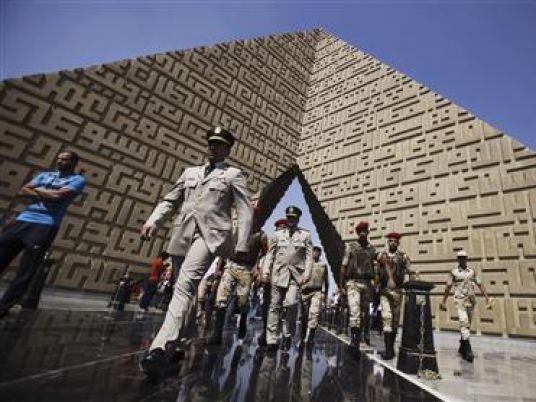 Attacks on Shi'ite Muslims killed at least 59 people across Iraq on Thursday, including a suicide truck bomb targeting members of the country's Shabak minority, police and medics said.
There was no immediate claim of responsibility for any of the attacks, but Shi'ites are viewed as apostates by hardline Sunni Islamists who have been regrouping and gathering pace in an insurgency this year.
Militants linked to al Qaeda have in the past attacked Shabaks, who are mainly Shi'ite.
Sectarian tensions in Iraq and the wider Middle East have been brought to a boil by Syria's civil war, which has drawn Sunnis and Shi'ites from the region and beyond into battle.
Ten bombs exploded in primarily Shi'ite districts of the Iraqi capital late on Thursday, killing 44 people in all, police and medics said. One blast occurred near an amusement park north of Baghdad's Sadr City neighborhood, killing six children.
Earlier in the day, a suicide bomber driving a truck packed with explosives blew himself up in a village in the northern province of Nineveh, killing at least 15 Shabaks.
The village of Mwafaqiya, where the bomber struck, is home to many Shabak families who used to live in the provincial capital Mosul but fled the city after being threatened by militant groups.
"At 6 a.m. this morning, a suicide truck bomber detonated himself amid the houses of my village," said Qusay Abbas, a former Shabak representative in the Mosul provincial council. "There are still some people under the debris of their houses."
Al Qaeda's Iraqi affiliate was forced underground in 2007 but has since regrouped and earlier this year merged with its Syrian counterpart to form the Islamic State of Iraq and the Levant. That group has claimed responsibility for attacks on both sides of the border.
It has also been nourished by growing resentment among Iraq's Sunni minority, which accuses the Shi'ite-led Baghdad government of marginalizing their sect since coming to power following the U.S.-led invasion in 2003.
A raid by government security forces on a Sunni protest camp in April touched off a violent backlash by militants that is still going on. More than 6,000 people have been killed in acts of violence across the country this year, according to monitoring group Iraq Body Count.
Last month, at least 21 people were killed in a suicide bombing at a Shabak funeral in Nineveh, which lies just outside the boundary of the relatively secure and autonomous Kurdistan region.
"The recent rise in violence in Nineveh province calls for urgent action and strengthened security cooperation between the government of Iraq, the Nineveh provincial authorities and the Kurdish Regional Government," the U.N. envoy to Iraq, Nickolay Mladenov, said in a statement condemning the attack.