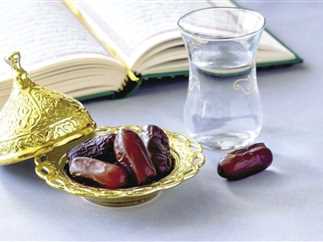 Specialist in immunology and parasites at Monufiya University, Mohamed Abu Amer, warned against wrong health habits during the holy month of Ramadan.
Amer pointed out, in exclusive statements to Al-Masry Al-Youm, that breaking the fast by smoking or having a cup of coffee is one of the most bad and dangerous habits to one's health. 
Amer confirmed breaking one's fast on iftar by drinking a large amount of ice water may lead to the swelling of the kidneys and increases its size, causing health problems for the fasting person.
Amer advised fasting persons to avoid consuming soft drinks and sweetened juices and eating a heavy breakfast and in large quantities, while eating quickly and not chewing well.
Consuming soft drinks, sweetened juices and large amounts of licorice is one of the negative habits of some fasting people which makes them thirsty during fasting hours, he said.
Amer warned against eating a lot of sweets and starches, or using industrial ghee and hydrogenated oils in food.
He warned also against skipping a light and appropriate suhoor meal,
Amer stressed the importance of adjusting the body's biological clock by sleeping at night and waking up in the morning, because sleep disturbance by staying up all night and sleeping during the day leads to insomnia.
Amer advised eating vegetables and fruits rich in fiber, especially those rich in potassium, carbohydrates and proteins such as beans, eggs, yoghurt, potatoes and baladi bread, because these types of foods last for a long period of time in the stomach.
This gives a feeling of satiety and gives the body the needed energy throughout the fasting period during the day.