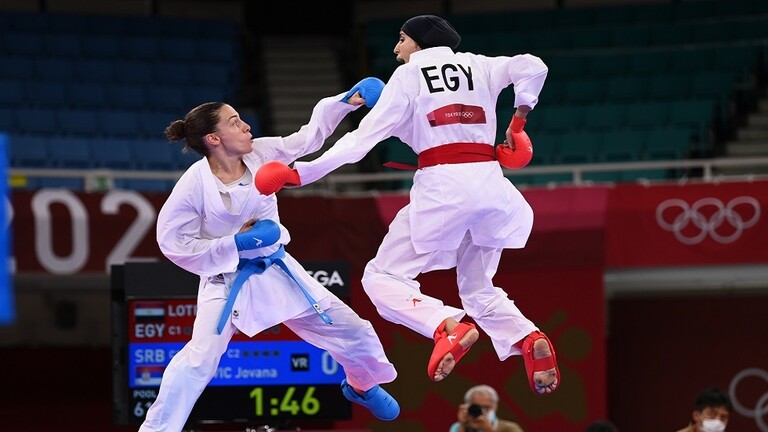 Sports and Youth Minister Ashraf Sobhi inaugurated on Friday the Karate 1-Premier League at the Cairo International Stadium.
The league will be held in Cairo from January 27 to 29.
The opening ceremony was also attended by President of the World Karate Federation (WKF) Antonio Espinós Ortueta, President of the Egyptian Karate Federation Mohammed el Dahrawi, Ambassador of Japan to Egypt Oka Hiroshi and other senior officials.
During the ceremony, Sobhi said that the Egyptian State has numerous experiences that enabled it to host main and major international sports competitions.
While, Ortueta hailed Egypt's great organization of the event, stressing that Egypt has now the will to enhance sports.