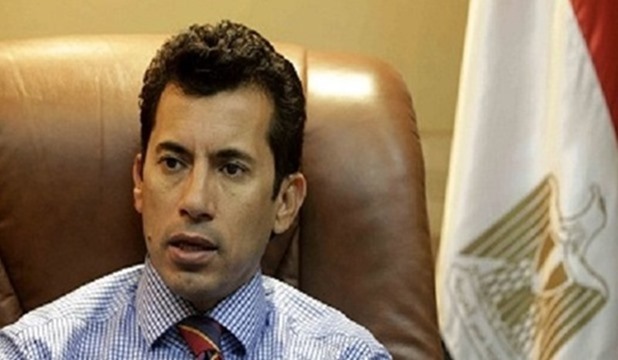 Youth and Sports Minister Ashraf Sobhy said he takes pride in showing up at the United Nations Climate Change Conference (UNCCC) COP27, especially following hosting the 17th session of youth conference, held in the Youth City in Sharm el-Sheikh on November 2-4.
In statements to MENA on the sidelines of COP27 Wednesday, Sobhy said it is important to promote cooperation, coordination and partnerships with several UN offices, including the UNICEF office, the UN Population Fund, the UN Development Program, the World Health Organization, the UNESCO office, the International Organization for Migration, the UN Volunteers (UNV) program and the UN Charter.
Sobhy added "Youth Day" will be held Thursday to help young people further engage in climate action.
The Day offers an opportunity for presenting stories of success of youth, challenges and will allow for more interaction with policymakers and high-level champions, according to the minister.
He reiterated keenness and commitment of the Egyptian State to seriously and actively engage youth in implementing Egypt Vision 2030 to achieve UN Sustainable Development Goals, including climate action.