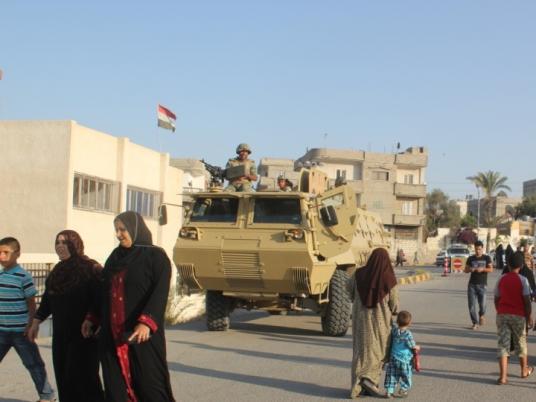 State-run Al-Akhbar newspaper reported Saturday that North Sinai security forces had arrested members of an alleged spy ring working for Israel.
The newspaper reported that the network was comprised of Egyptians and Palestinians, and that the primary suspect is an Egyptian from Rafah who revealed the eight other members.
The paper added that intelligence authorities are working to identify the other members.
Security services had received information about the prime suspects activities and put him under surveillance for four months, during which, the paper claimed, he commuted between Cairo and North Sinai.
The paper added that security agents had tapped his phone lines and listened in on calls with other individuals.
The suspect reportedly admitted to providing military information to Israel, saying he used an Israeli SIM card for international calls that he thought would escape detection.
A North Sinai Security Directorate source said police had arrested a citizen from Rafah working for the alleged spy ring.
Aswat Masriya, a Reuters-affiliated news website, said the spy had been tracked for a long time while collecting information on military sites for Israel, but authorities found no espionage-related documents or devices in his possession.
The website quoted a security source who said the alleged spy told authorities there were eight other Egyptians and two Palestinians working for the network. Security officials are looking for the suspects.