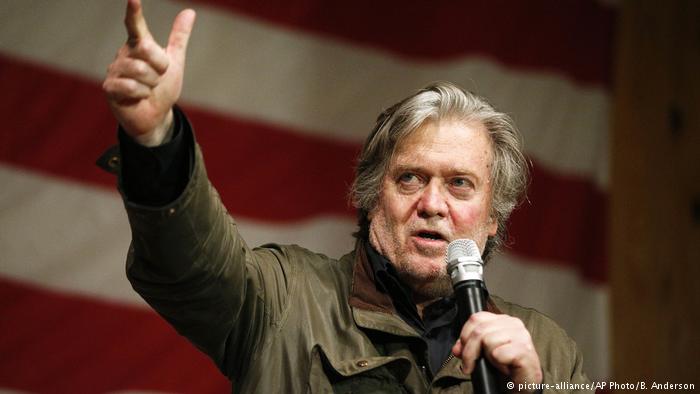 US President Donald Trump's former adviser Steve Bannon has stepped down as executive chairman of website Breitbart News. It comes days after Bannon and Trump openly fueded over reported remarks in a new book.
Steve Bannon has left his position as the executive chairman of Breitbart News, the company reported on Tuesday.
"Steve is a valued part of our legacy, and we will always be grateful for his contributions, and what he has helped us to accomplish," Breitbart CEO Larry Solov said in a statement.
Bannon's exit from the right-wing website he had helped build since 2012 comes days after the publication of a book in which he is referenced as questioning President Donald Trump's mental stability.
He is also quoted in the book, "Fire and Fury: Inside the Trump White House," by Michael Wolff as calling Trump's son "treasonous" and "unpatriotic" for a June 2016 meeting at Trump Tower between Donald Trump Jr, ex-campaign chair Paul Manafort, his son-in-law Jared Kushner and Kremlin-linked Russians.
Bannon had struggled to claw back his remarks after the book was published and the president publicly lashed out at his former adviser.
With his departure, Bannon also relinquishes his daily show on the conservative talk station on satellite radio network Sirius XM. In a statement, Bannon said that he is "proud of what the Breitbart team has accomplished in so short a period of time in building out a world-class news platform."