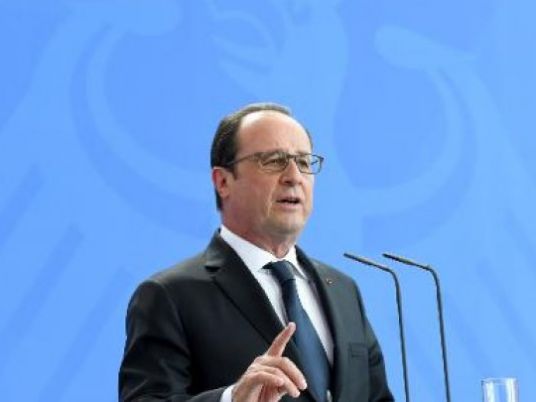 French President Francois Hollande said Thursday there were "still difficulties" in the climate talks in Paris, especially on financing.
"There are still difficulties, we are aware of them, on financing… There is also some resistance, particularly in relation to compensation for (climate-inflicted) loss and damage," Hollande said.
"We also need to ensure the commitments are not too far into the future," he said, referring to pledges that would address climate change in the near-term.
"It is important in this last phase that we remind the negotiators why they are here," Hollande said.
"They are not there simply in the name of their countries… they are there to sort out the issue of the future of the planet," he added.