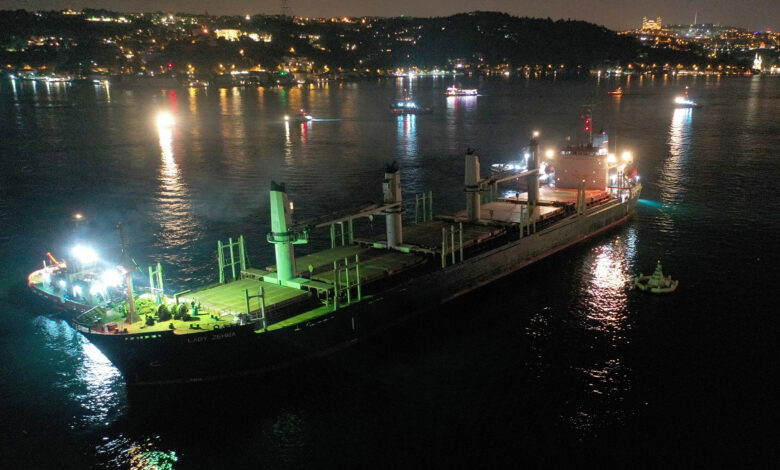 A cargo vessel carrying 3,000 metric tons of corn from Ukraine that was stranded in the Bosporus Strait has been anchored and traffic has resumed, Turkey's General Directorate of Coastal Safety said Friday.
The ship, Lady Zehma, was traveling from the Black Sea to Ravena, Italy when it ran aground due to rudder failure and became stranded on Thursday.
The ship has been towed and is now anchored in Istanbul's Bebek Bay, the General Directorate tweeted Friday.
Traffic had been suspended, but has since resumed, it added.