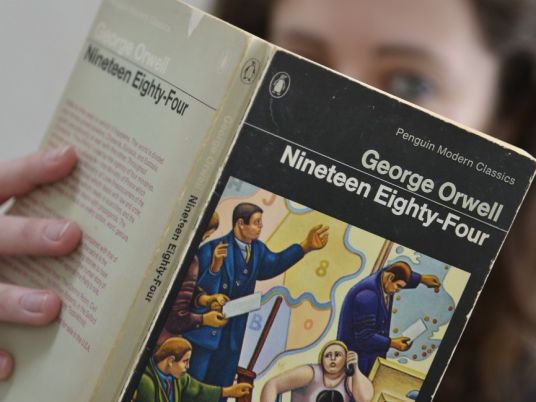 11/09/2014
Security services arrested a student in front of the main gate of Cairo University for carrying George Orwell's novel 1984, which tackles corruption and dictatorial military regimes.
According to investigations supervised by Major General Mahmoud Farouk, head of Giza investigators, student Mohamed T., 21, who resides in the neighborhood of Warraq, was arrested Sunday while in possession of two cell phones without batteries, two USB drives, a hard disk and a copy of the novel 1984 that speaks about a dictatorial ruling party that criminalizes political rebellion.
The security says they found also notes on the student referring to the Islamic caliphate and how it should be applied in a country, according to investigations.
"They pretended, perhaps they even believed, that they had seized power unwillingly and for a limited time, and that just around the corner there lay a paradise where human beings would be free and equal…We know what no one ever seizes power with the intention of relinquishing it. Power is not a means; it is an end. One does not establish a dictatorship in order to safeguard a revolution; one makes the revolution in order to establish the dictatorship," Orwell says in his novel.
Edited translation from Al-Masry Al-Youm