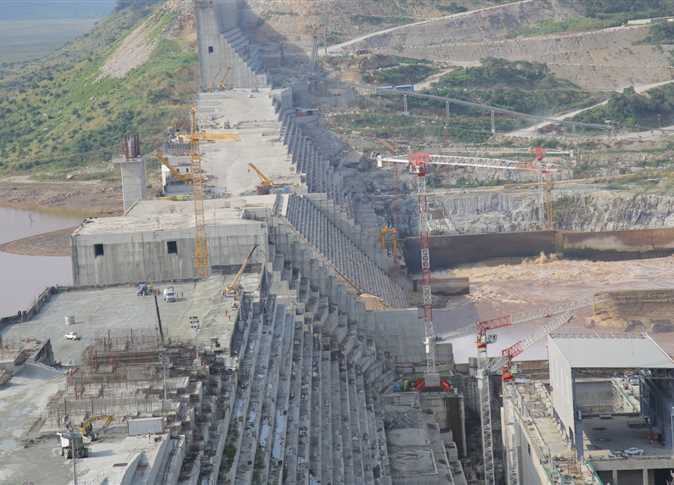 The Sudanese Cabinet on Sunday announced an agreement with Ethiopia to resume negotiations on the Grand Ethiopian Renaissance Dam and its related borders.

The announcement follows the two-day visit of Sudanese Prime Minister Abdullah Hamdok and his accompanying delegation to Addis Ababa. The delegation returned to Khartoum on Sunday.
The talks began with a joint discussion with Ethiopian officials, followed by a closed-door meeting with Hamdok and Ethiopian Prime Minister Abiy Ahmed.
The two sides agreed on a number of issues regarding relations between the two countries, including the resumption of the borders committee and GERD negotiations during the next week.
They also agreed to hold an urgent summit of the Intergovernmental Authority on Development organization.
The Sudanese Cabinet described the visit as "fruitful" and according to a tweet by the Ethiopian Prime Minister's Office, the Sudanese delegation had renewed its "solidarity with the government of Ethiopia in its law enforcement process."
The visit came two weeks after the Ethiopian leader declared victory in the fight against the regional government in Tigray.
However, clashes between Ethiopian federal and regional forces have continued.
Egypt, which relies considerably on freshwater from the Nile, has voiced fears that the GERD would negatively impact the country's water supply, and has insisted that measures be put in place to protect downstream countries in case of drought during the dam's filling process.
Ethiopia, on the other hand, has stressed the importance of the project to bolster its economy, where more than half of the population currently lives without access to electricity.
Sudan is somewhat caught in the middle of the conflicting interests of Egypt and Ethiopia. There is potential for the country to develop further with the GERD's operation, but government officials worry that it could also threaten preexisting dams.