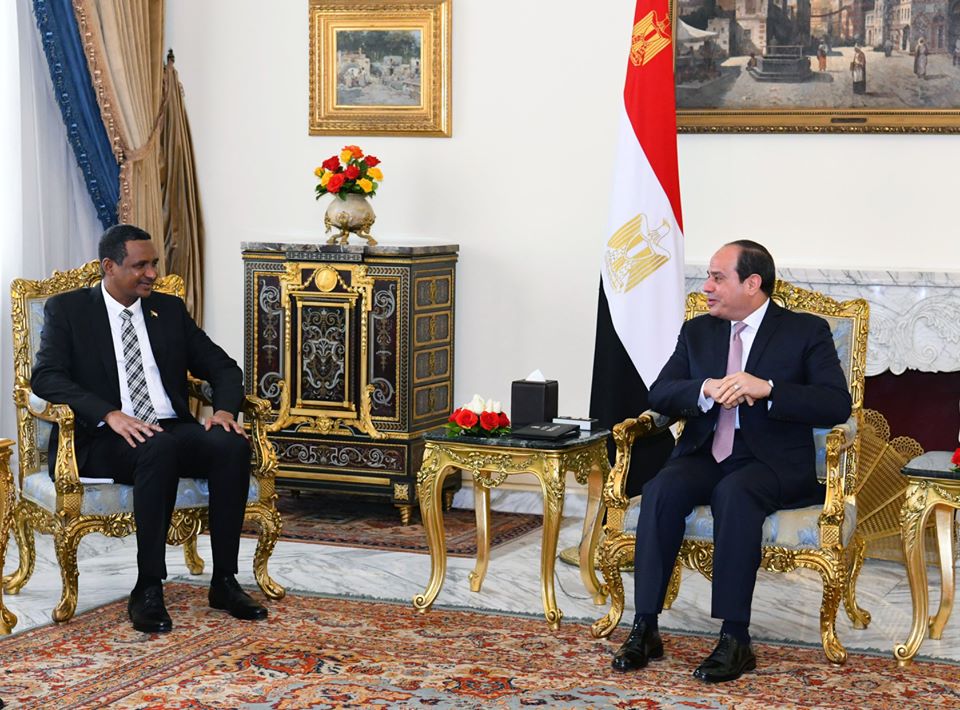 Sudanese Foreign Minister Ali Al-Sadiq has commended his country's distinguished relations with Egypt.
Sadiq made the remarks as he received Egypt's newly appointed Ambassador to Sudan Hany Salah who submitted a copy of his credentials during the meeting.
Salah conveyed greetings from Foreign Minister Sameh Shoukry to his Sudanese counterpart, the Foreign Ministry said on its official Facebook page on Monday.
The new ambassador expressed Egypt's aspiration to bolster all aspects of cooperation and coordination with Sudan, pointing out to the importance of moving forward in implementing strategic projects between both countries, such as the one on electrical interconnection and another on railway linkage.
Meanwhile, the Sudanese foreign minister said his country is similarly keen to promote all aspects of cooperation with Egypt, pledging to give the necessary impetus to the implementation of bilateral cooperation projects.