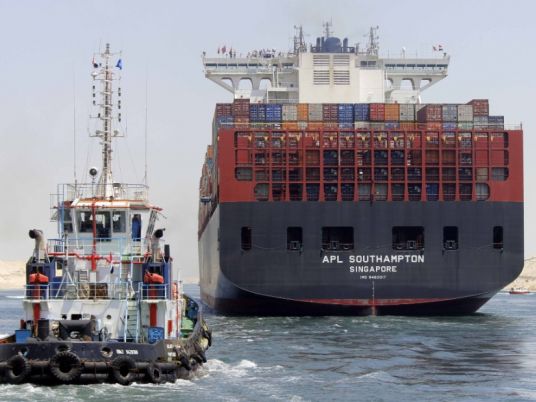 Former Prime Minister Ibrahim Mahlab inaugurated the first international Suez Canal conference on Monday, titled "Opportunities and Challenges".
The event was attended by the head of the Suez Canal Authority, Mohab Mamish, and a number of ministers and international company representatives.
The conference aims to identify the challenges and opportunities facing the shipping sector in order to find solutions and support maritime transport.
The conference comes within the framework of the Suez Canal Authority's policy of establishing direct and effective communication with their partners in maritime transport and international trade, so as to develop service levels and support the Egyptian economy, Mamish said.
The conference aims to define ongoing developments in the Suez Canal in terms of the waterway and the services provided, he added, in addition to developing the flexible marketing policies of the Suez Canal and future projects.
The conference completes the role of the Suez Canal in supporting the maritime transport industry by bringing together international maritime organizations and individuals active and interested in the maritime transport industry, he said.
The Suez Canal Authority head described the event as an opportunity to exchange views and learn about the opportunities available and the challenges that the industry faces, while discussing initial offers on the Suez Canal Area Development Project.
Mamish also invited conference attendees to the inauguration of a new water channel project in East Port Said on Wednesday.
The East Port Said water channel is 9.5 km long and extends from the northern entrance of the Suez Canal into the Mediterranean. The dredging work started in November 15, 2015, at a cost of US$ 37 million.
Edited translation from Al-Masry Al-Youm