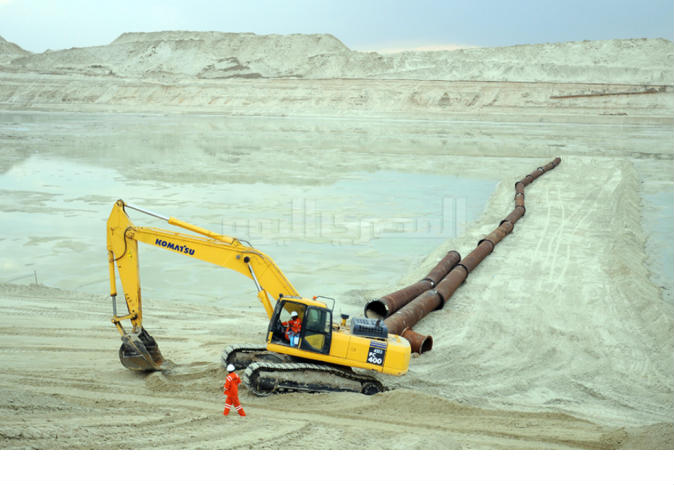 The Suez Canal Authority is negotiating with local banks to receive a new loan worth US$400 million in order to pay for the drilling company's dues, according to AL MAL daily business newspaper.
Four banks, including CIB, NBE AAIB and Banque Misr are studying the Suez Canal Authority's request.
In mid-March, the Suez Canal Authority obtained a bridge loan of $450 million from local banks.
President Abdel Fattah al-Sisi issued last week a decree to offer new certificates to the public in order to generate revenues in the development of the Suez Canal area, where the canal authority aims to build new infrastructure and industries to attract foreign investments.
The decree did not state how much funding was needed.
The new canal is scheduled to be completed by August 2015, an ambitious target set by Sisi.