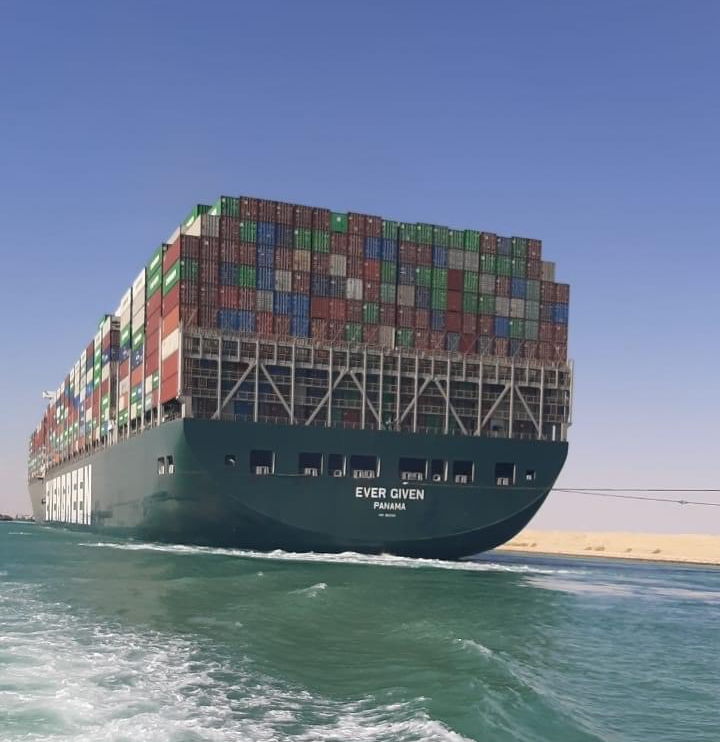 The Suez Canal Authority announced on Monday that it has refloated the "Ever Given" containment ship which blocked the Suez Canal for nearly a week with traffic in the waterway having now resumed.
Advisor to the Egyptian President of the Suez Canal and Ports Authority Mohab Mamish told Youm7 that the ship has now been freed after being moved back into the middle of the water channel.

The canal is now is now completely open and not obstructed by the ship.
Mamish explained that the Ever Given will undergo a comprehensive technical examination until it receives approval for movement.
The "Vessel Finder" website, which specializes in following up the movement of ships in the Suez Canal, has revealed that the ship has fully returned to its normal course in the canal.
The disruption of navigation through the Suez Canal cost global trade about US$400 million per hour, equivalent to about $6.66 million per minute. The incident also caused the price for shipping a single container from China to Europe to rise to $8,000 – fourfold the price of last year.
The trapped ship weighed 223,000 tons, carries about 18,000 containers, and has a length of 400 meters.
Authorities blamed the cause of the accident on strong winds that reached up to 40 knots, which were also the culprit behind massive sandstorms across Egypt.
The canal is one of the most important trade passages in the world, and any prolonged blockage would result in massive consequences for the global supply chain.