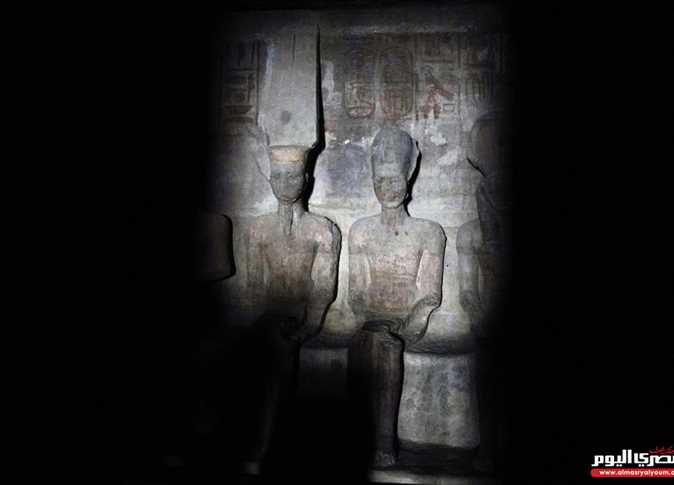 More than 3,000 tourists and Egyptians visited the Great Temple of Abu Simbel in Aswan governorate on Friday to see the sun's rays penetrating the sanctuary of the temple and illuminating the face of the King Ramses II statue.
The sun alignment began at 6:27 am and lasted for 23 minutes as the rays of the sun penetrated 60 meters into the temple and passed through the hall of columns and the room of the Holy of Holies to fall on the face of the statue of Ramses II.
Aswan governorate organized also an art celebration with the participation of popular local and international teams in the center of Abu Simbel city.
Egypt's Minister of Antiquities Khaled al-Anani, Minister of Investment and International Cooperation Sahr Nasr, Minister of Culture Inas Abdel Dayem, Minister of Tourism Rania al-Mashat, Minister of Communications Amr Talaat and 23 ambassadors participated in the celebration of the sun alignment.
Sunlight illuminates seated statues of the sun gods Re-Horakhte and Amon-Re, as well as a statue of King Ramses II on February 22, a day celebrating the king's birthday, and again on October 22, a day celebrating his coronation. The statues sit in the company of the Theban god of darkness, Ptah, who remains in the shadows all year.
Edited translation from Al-Masry Al-Youm