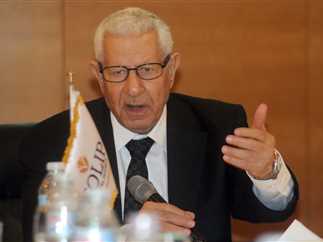 Sanctions prepared by the Supreme Council for Media Regulation will be applied on websites and social networking pages beside TV channels and newspapers, Chairman of the Complaints Committee of the Supreme Council for Media Regulation Gamal Shawky said.
The sanctions are yet to be sent to the State Council for review, he added.
Shawky told Al-Masry Al-Youm that the step aims to counter lies, rumors and cybercrimes posed by malicious pages on social media.
Insults and slander on social media are crimes under sanctioned by the new Council regulations, Shawky said, stressing that the same happens in Europe and developed countries which respect freedom of speech.
Shawky pointed out that the Council draws its complaints from either personal complaints where a person reports being subjected to abuse by a media outlet, or by monitoring the violation itself.
The Council announced a WhatsApp number to receive public complaints as well as their opinions and reactions on various media issues, Shawky said.
Edited translation from Al-Masry Al-Youm