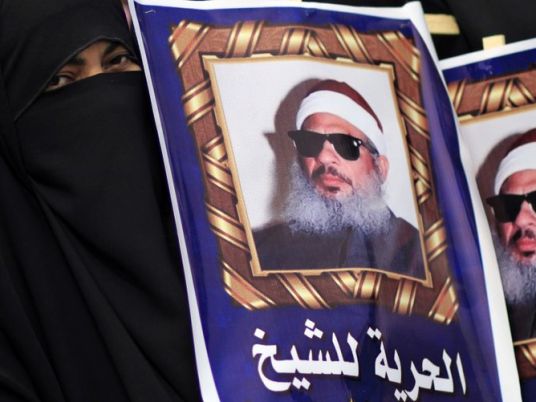 Mit Salseel Misdemeanor Court in Daqahliya sentenced on Monday Al-Sayyed Abdel Khaleq Mohamed Al-Desouky, to six and half years in prison for impersonating the character of one of the president's advisors at the funeral of Sheikh Omar Abdel Rahman, and for claiming that he was attending the funeral on behalf of the president of the Republic of Egypt.
The spiritual leader of Al-Jamaa al-Islamiya, Sheikh Omar Abdel Rahman, had earlier died in a US prison.
The court also fined Desouky LE30,000 over several other accusations including impersonation, circulating false news and illegal possession of weapons.
Security services were notified about the suspect's participation to the funeral at Al-Gammaliya city in Daqahliya, on February 22; and about his claim that he was the presidential advisor who came to attend the funeral on his behalf, which was denied by the presidency. He was arrested then and referred to prosecution over the incident.
Edited translation from Al-Masry Al-Youm