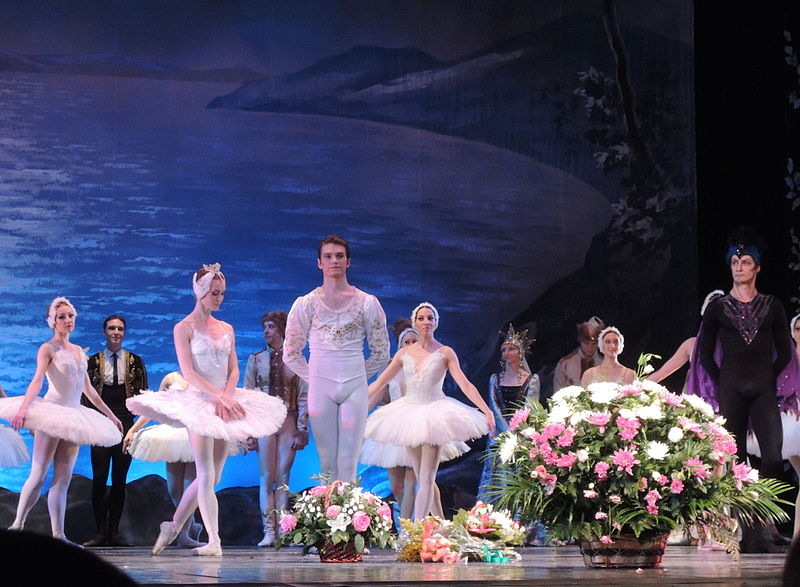 The white swan/black swan duel is back.
It's time to put on your dancing shoes as one of the most iconic, classic ballet performances returns to Egypt.
Tchaikovsky's Swan Lake will be performed at the Cairo Opera House between January 10-13, and the Alexandria Opera House on 17 and 18 January.
For the first time since 2015, the Cairo Opera Ballet Company will bring back the iconic performance. Before 2015, the show had been performed on a couple of occasions after its 2003 debut, in 2011 and 2012.
Now, Erminia Kamel, the current artistic director of the company is reviving the ballet, following ex-director's Abdel-Moneim Kamel's choreography. The music will be conduced by Egyptian maestro Nayer Nagui.
An all-time favorite, Swan Lake first came into life in 1877, guided by the original score by legendary composer Tchaikovsky. The ballet follows the duel of Odette, a princess cursed by the evil Rothbart who transforms into a white swan during the day, a prince who falls for her white brilliant feathers, and evil Odillia – a black swan who seeks to seduce the prince. The score is considered one of the greatest of all time.
The ballet made its Egyptian debut in the hands of Abdel-Moneim Kamel. However, his wife Erminia made her own vision of it, adding a bridge between acts 3 and 4, while simultaneously making the story more concise, bringing it down from four hours to two and half hours in length.
The Late Abdel-Moneim Kamal is considered a magician of Egyptian depiction of classic ballet. In addition to Swan Lake, he made the Egyptian version of iconic ballets including The Nutcracker, Cinderella and Romeo and Juliet.
Established in 1988, Cairo Opera House has stood as one of Egypt's most iconic cultural venues. Throughout the years it has hosted orchestral performances, ballet, singing performances, and opera performances, among other forms of entertainment.
The Alexandria Opera House, otherwise known as the Sayyid Darwish Theater, is much older than its Cairo counterpart, built in 1918. It was restored in 2004, giving it a modern edge. Today the theater accommodates a wide range of performances.
Finally, the Cairo Opera Ballet Company came to life in 1966 and was originally coached by Soviet experts. The group has performed all over the world, in prominent venues in Germany and France. The company has performed many iconic renditions of famous ballet performances, including The Nutcracker and Swan Lake.