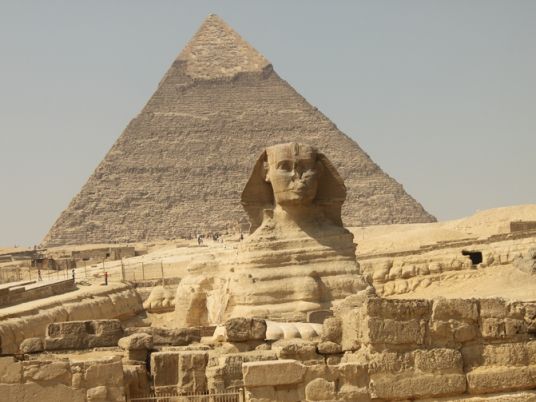 A Genevan storage company is obliged to hand Egypt the documents of a secretly-smuggled statue of King Dfedre, according to a ruling of the Swiss Federal Criminal Court.
The court upheld the Geneva Public Prosecution's earlier decision that the Egyptian government would be granted access to the statue's identity documents.
The documents record the location of the statue prior to its transferral from Geneva to London, crucial to tracking the valuable artefact. Ultimately, they will help the Egyptian authorities pursue judicial proceedings that could lead to the restoration of the statue in its site near the Great Sphinx.
Swiss media confirmed on Thursday that the verdict was fair and in favor of the Egyptian authorities, while reporting the company lawyer's confirmation that the company will most likely not appeal the court ruling.
Egyptian Ambassador to Bern Hisham Saifuddin told the Middle East News Agency that his embassy had already received the Swiss court's decision, and that it was coordinating with the Antiquities Ministry in Egypt for further steps to restore the artifact.
Djefedre was the son of King Khufu, who built the largest of the Giza Pyramids. He was the first king whose name referred to the ancient Egyptian "God of the Sun", Re, and the third king of the Fourth Dynasty.
Edited translation from Al-Masry Al-Youm