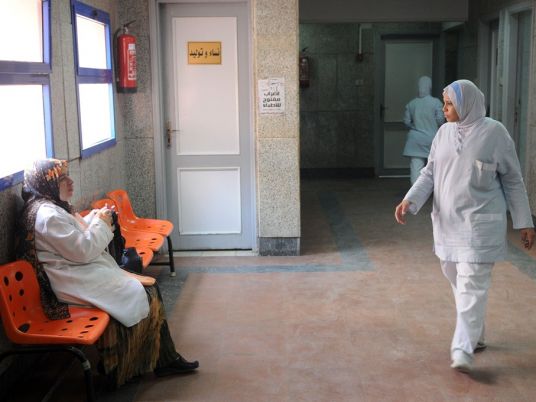 A police officer allegedly assaulted a doctor working in the Bulaq al-Dakrour Hospital in Giza, the Doctors Syndicate claimed on Monday.
Abdul Naser Saqr, head of the syndicate's branch in Giza, said that the syndicate has filed a report on the incident with the public prosecutor.
The victim, Mahmoud Abdel Fattah, is currently in the intensive care unit, suffering from bruises and a concussion after the assault, Saqr said.
The syndicate will no longer tolerate assaults on doctors at their places of work, Saqr's statement said. They would reject all attempts at reconciliation and demand that Abdel Fattah's rights be upheld.
Abdel Fattah spoke to the privately-owned Youm7 newspaper on Monday about the assault.
He said that he was on duty on 30 October when a man came into the hospital suffering from renal colic. When the accused — the patient's son — asked Abdel Fattah to administer additional painkillers, he stated that there were none left in the hospital.
At that point, the police officer began beating and insulting him, Abdel Fattah said, as well as threatening him with a gun.
Activists say police abuse continues unabated, even after the revolution. The Justice Ministry said Monday that it has tasked three judges with investigating four instances of human rights abuses allegedly committed by police officers, as per a request made by the National Council of Human Rights.
Police brutality, corruption and torture were some of the major issues that fueled the 25 January revolution. Mubarak's police force was notorious for torturing suspects, often to death, and committing human rights violations.
Edited translation from MENA