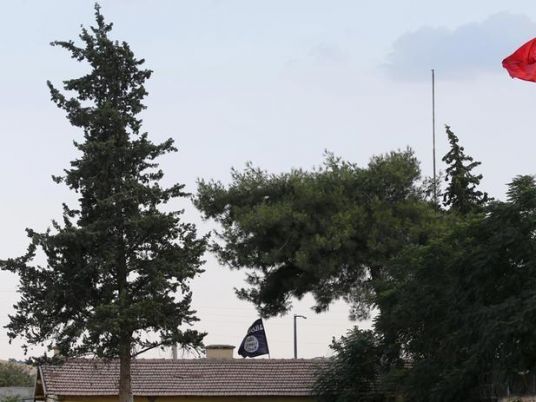 Syrian Kurdish officials attacked Turkey's military intervention in Syria as "a blatant aggression" and warned that Ankara was entering a "quagmire" after it deployed tanks and troops against an Islamic State-held border town on Wednesday.
Turkish forces and Turkey-backed Syrian rebels have crossed the border to take the town of Jarablus from Islamic State in an operation described by Ankara as aimed at securing its frontier against both the jihadist group and Kurdish fighters.
Saleh Muslim, head of the Syrian Kurdish Democratic Union Party (PYD), wrote in a tweet that "Turkey is in Syrian quagmire", adding that it "will be defeated as Daesh", using the Arabic acronym for the Islamic State group.
Redur Xelil, spokesman for the Syrian Kurdish YPG militia, said the intervention was a "blatant aggression in Syrian internal affairs" and accused Ankara of working in agreement with the Syrian government and its backer, Iran.
Turkey backs rebels fighting Syrian President Bashar al-Assad but is also worried that Kurdish forces which have fought the Syrian government pose a threat to its own security.
Ankara sees the PYD and YPG as a threat because of their links with the militant Kurdistan Workers Party (PKK), which has waged an insurgency on Turkish soil since 1984.
The Syrian Democratic Forces (SDF), a grouping of US-backed Kurdish and Arab militias fighting Islamic State, of which the YPG is a main part, have taken territory across northern Syria from the jihadist group, causing concern in Turkey.
Turkish Foreign Minister Mevlut Cavusoglu said on Wednesday that those Syrian Kurdish fighters must return to areas east of the Euphrates river.
Xelil of the YPG said that it was up the SDF to respond to that demand. The US-coalition against Islamic State also supported Turkey's intervention on Wednesday with air strikes, it said.
Aldar Xelil, another influential Kurdish politician, accused the rebel groups involved in the operation of facilitating what he called Turkey's occupation of Syria and working for Turkish interests.
He called the Turkish intervention "a declaration of war" on the autonomous administration set up by Kurdish groups in northern Syria since 2011.
"The response – its means and form – require discussion," he told Reuters. "But in principle we will not accept this occupation."