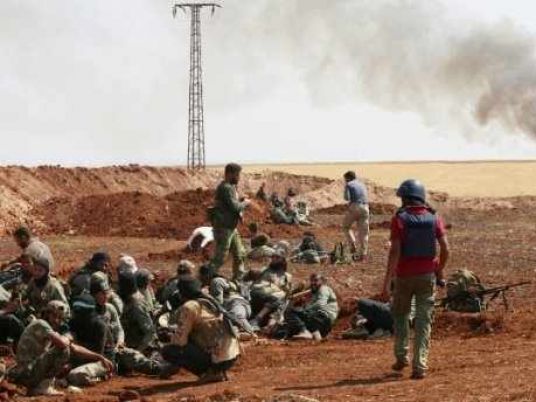 Syrian troops and allied militiamen are expanding their area of control around a rebel stronghold in the northwestern province of Latakia, after seizing a key town in the area a day earlier.
Syria's state-run news agency and opposition activists say government troops seized the village of Marouniyat on Wednesday as they continued their advance aided by Russian airstrikes.
Army units backed by pro-government militiamen on Tuesday captured Salma, a strategic town in the Latakia mountains that has been under rebel control for the past three years. The town had been predominantly inhabited by members of President Bashar Assad's Alawite sect, an offshoot of Shiite Islam.
The recapture of Salma is the latest in a string of military achievements by the government recently, supported by Russian air power and Lebanon's Hezbollah.