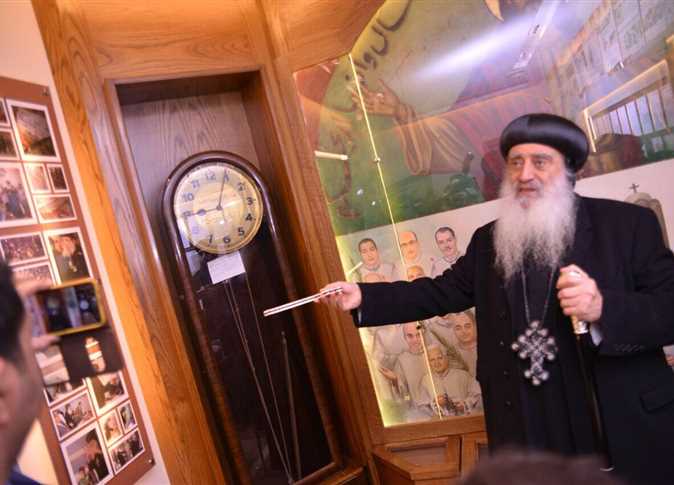 The Bishop of Tanta City, Anba Paula, opened on Tuesday the shrine for the martyrs of St. George's Church, commemorating the 30 Copts killed in the horrific terrorist attack on Palm Sunday, in April 2017.
Paula also opened the shrine's museum, which contained excerpts of Egyptian and international newspaper reports on the attacks, in addition to press statements and the global reaction regarding the incident.
The museum also included remnants from the incident's remnants, including the martyrs' and deacons' clothes and archived photos, as well as personal profiles of those killed in the attack, in addition to screenings showing the documentary 'Al-Khetm Al-Khams' (The Fifth Seal), documenting the incident.
Paula said that the museum was constructed in a simple way to display the personal belongings of those killed and pieces of furniture which were damaged in the attack. He asked the church's visitors to offer new ideas for developing the museum.
Paula said that church officials collected journalistic photos depicting the attack from different newspapers, including Al-Masry Al-Youm, before printing them on clothes which were placed inside the museum.
Edited translation from Al-Masry Al-Youm