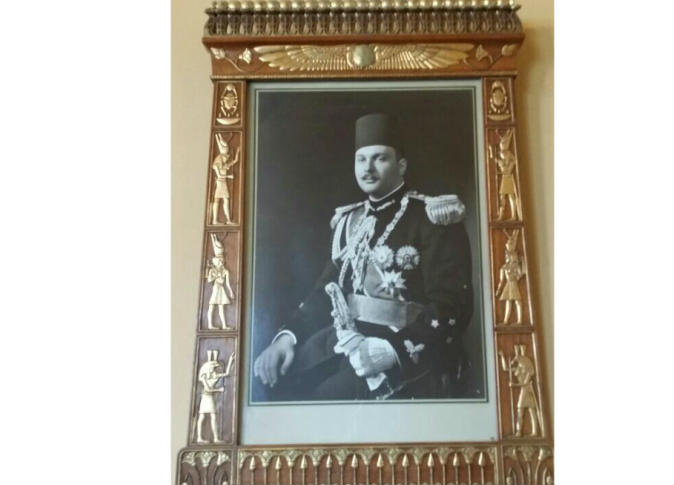 On the occasion of the 75th anniversary of its establishment, the King Farouk Corner Museum in Helwan will hold a temporary exhibition under the title "A King's Life" on Wednesday.
The exhibition, which will be held in the museum's reception hall, is part of a series of temporary exhibitions that the Museums Sector of Egypt's Supreme Council of Antiquities plans to organize again on future occasions.
Elham Salah, head of the Museums Sector with the Ministry of Antiquities, said in a statement on Sunday that she believes these exhibitions are important because they help connect the public with their culture and history.
The exhibition will be composed of three objects. The first is a panel of the Quranic verse Ayat al-Kursi with a dedication to the King written below, which was a gift from a Helwan resident on the inauguration day of the his resting house in Helwan. The house was later turned into a museum open for the public.
The second is a photograph of King Farouk himself, with a written account of the his life and the history of his rule.
The third object is a leather panel given to King Farouk by a printing press owner,  Salah explained.
In addition to the exhibition, the museum will organize guided tours for visitors to introduce the history of the museum and its artifacts.
A monogram of King Farouk will also be placed on the gates of the museum.
A lecture will also be held by Eman Ahmed, supervisor of the museum, on why King Farouk chose Helwan specifically to build the resting house.
King Farouk inaugurated the resting house on September 5, 1942, as his personal resting place on the Nile.
In 1976, the Ministry of Antiquities, turned it into a museum as a witness to one of the most important historical periods in Egypt.