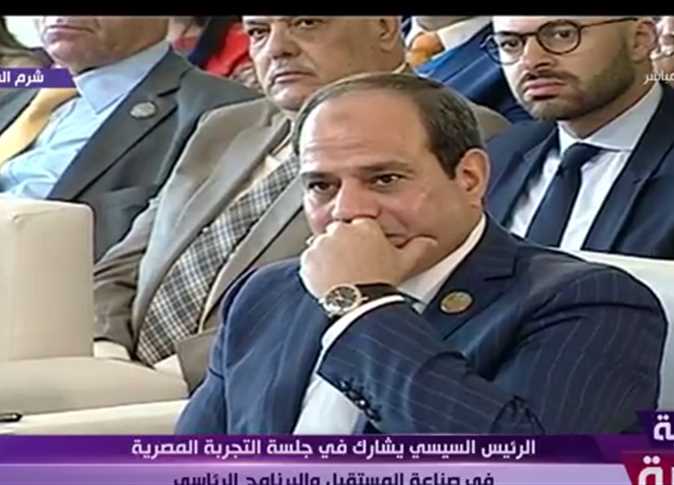 President Abdel Fattah al-Sisi delivered 10 messages to the world during the first day of the World Youth Forum, held in Red Sea resort Sharm el-Sheikh. The most prominent of which was for the world to avoid the clash of civilizations, and the destructive consequences of fallen states.
First, Egypt will honor all athletes in all sports who exerted effort who have not yet been honored.
Second, Egypt is currently facing great challenges, pointing out that he is interested in engaging into a dialogue with young people because they represent the real power of Egypt.
Third, Sisi talked about the rehabilitation of young people through the National Academy for Science and Skills, which is set to be inaugurated in 2018 in 6th of October City.
Fourth, he stressed the importance of creating job opportunities for the youth.
"I am interested in providing job opportunities and am exerting the most effort through national projects and soft loans initiative," he said.
Fifth, Sisi mentioned that Egypt wants to become a modern, democratic civilian state.
Sixth, he talked about the importance of social housing to serve all classes which leads to social integration "We aim to complete the housing program for slum dwellers on June 30, 2018," he said.
Seventh, the clash between civilizations occurs because there is an attempt by some to impose their own beliefs on others, he said explaining that diversity and differences between civilizations are a normal global phenomenon.
Eighth, Sisi said the most important cause of the clash of civilizations is the feeling of superiority towards others.
"Understand, interact and tolerate (difference) with others. Cherish your religion, nationality and race, but do not collide with others, only be proud and not arrogant," he added.
Ninth, he talked about the detention of a number of young Egyptians. Sisi said that one of the requests he repeatedly received during youth conferences was to review the situation of young people in custody. He assured that he will form a committee for this purpose.
He concluded saying that everyone should work for the sake of the country so it will not fall. "If the state falls, its land and people get exploited," he said.
Edited translation from Al-Masry Al-Youm