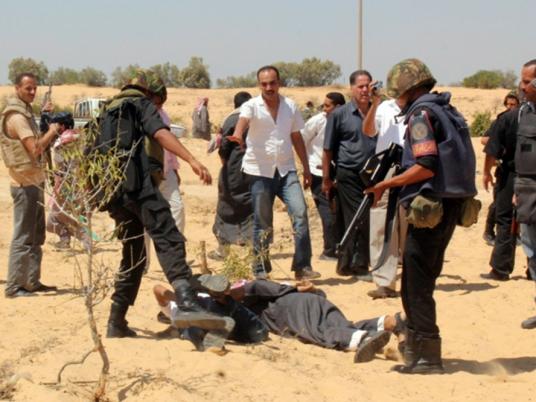 The Interior Ministry Thursday launched a security operation to arrest elements of a terrorist hotbed in the Qena governorate, resulting in the killing of a police major and three militants, including Eid Hussain Soliman — one of the perpetrators of the Minya bus attack in May.
The terrorist hotbed is responsible for a number of attacks, including the bombing of St. Mark's Coptic Orthodox Cathedral in Alexandria and St. George's Coptic Cathedral in Tanta, as well as an assault on al-Naqab checkpoint in al-Wadi al-Gadeed.
Police forces utilized information extracted from 29-year-old Soliman, who was arrested last week during an attack on a security patrol in Esna city, Qena, to identify the location of the hotbed.
The terrorist base was discovered in a cave surrounded by sand dunes and mountains in Abu Tesht city, Qena, the Interior Ministry stated.
Edited translation from Al-Masry Al-Youm