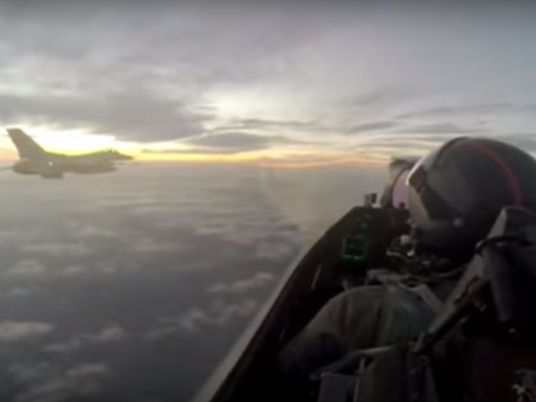 Ansar al-Sharia, a terrorist organization affiliated with Al-Qaeda, has officially dissolved itself, it said. The group is located in Derna and Benghazi, where Egyptian fighter jets launched air strikes targeting training centers and weapons for the organization over the past two days, in response to the bloody attack on a bus carrying Coptic pilgrims in Minya.
Ansar al-Sharia (Supporters of the Shari'a) said in a statement dubbed 'Message received! And the masses of people will carry it!', that it has officially dissolved itself in Libya.
In related news, the Hashemite Royal Court in Jordan has flown the flag of Jordan at half mast at the main entrance of the Royal Court, in memory of the victims of the terrorist attack of Minya. President Abdel Fattah al-Sisi received a telephone call from Jordan's King Abdullah II on Sunday expressing support and condolences over the incident and wishing the injured a speedy recovery.
Preliminary investigations revealed that the perpetrators came from the west, from behind a hill called Abu Tartour, ​​which is a rugged area.
The investigation report said that the defendants numbered between 7 and 10 people, who used two four-wheel vehicles and another stolen vehicle from Deir Mowas area in Minya, that they burned after committing the crime.
The terrorists took 45 minutes to commit the crime and escape outside Minya through the Western Desert, according to investigations.
Edited translation from Al-Masry Al-Youm