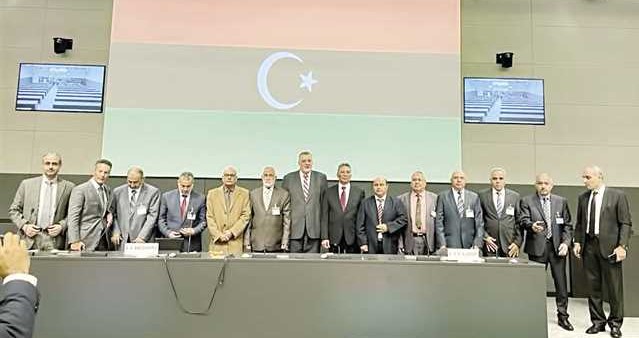 The 5+5 Libyan Joint Military Commission is convening in Cairo on Saturday to discuss the removal of African mercenaries from Libyan lands for good.
The meeting will be held in the presence of the UN mission and by representatives of the neighboring Libyan countries, according to committee member Lieutenant-General Khairy al-Tamimi, who have mercenaries in Libya such as Sudan, Niger and Chad.
Tamimi said that the meeting will discuss ways to convince these countries to withdraw their mercenaries from the southern region in order to restore security and stability there.
On Thursday evening, Libyan Interior Minister Khaled Mazen arrived in Cairo from Tripoli on a visit to Egypt, during which he will discuss strengthening security cooperation relations between the two countries.
During the visit, Mazen will meet senior officials and personalities to complete discussions held during his last visit to Egypt in September, activate the security partnership between Egypt and Libya, and the Libyan security cadres benefit from the Egyptian security expertise and coordinate on confronting terrorist organizations and combating illegal immigration.
The Libyan government announced earlier in September that the Civil Aviation Authority in both Egypt and Libya agreed to work towards returning direct flights between the airports of Mitiga, Misrata, and Benina to Cairo International Airport, starting September 30.
This step came after the visit of the Prime Minister of the Government of National Unity, Abdel Hamid Dabaiba, in mid-September, during which several agreements were signed with Egypt.
Egypt and Libya had signed more than 14 economic agreements and memoranda of understanding in the Egyptian capital, Cairo, with an initial value exceeding billions of dollars.