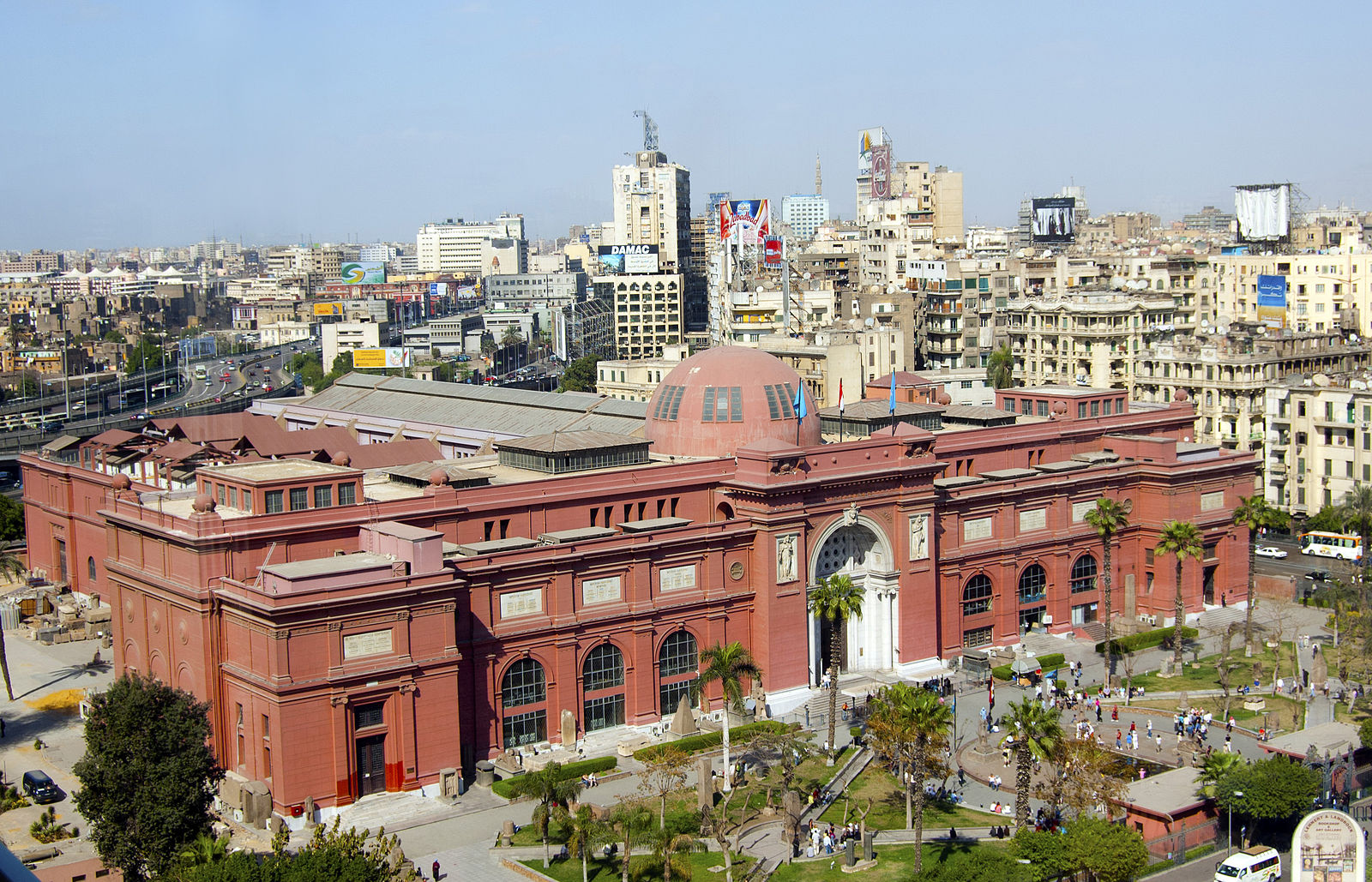 The words of former culture minister Farouk Hosni, in his opinion article in al-Ahram newspaper, have brought me back to what I wrote here in September, "Before constructing buildings."
Let's start with what the former culture minister said — wishes and hopes yet to be realized. He wrote that there was one decision he was intending to make, but hadn't had enough time. The project would have been to turn the unique building of the Egyptian Museum in Tahrir Square to the most important center for Egyptology in the world.
According to Hosni, that center would have housed an exhibition hall for artifacts from different Egyptian museums, and these pieces would be replaced with others every 6 months. The center would also include a school for Egyptology that receives students of Egyptology from arounds the world. With the most prestigious schools in this field located inn Egypt, we would provide foreign visitors and scholars with a distinguished and unparalleled cultural and scientific environment.
In my opinion article entitled "Before constructing buildings," I wrote that discussions have begun about using the area where the Egyptian Museum in Tahrir is located to establish a world trade center, a global hotel chain, or tourism projects, administrative buildings, commercial centers, etc.
These (ideas) are being suggested while Egypt is about to open the Grand Egyptian Museum in Giza, with many unique artifacts having been moved to it from the Egyptian Museum in Tahrir.
Some thought that this is an opportunity to own the empty land plot overlooking the Nile, despite the confirmation of its ownership by the Egyptian Museum with certified documents and records.
Archaeologists defend the museum's ownership of this plot of land and demand it be annexed to the museums campus as a pharaonic-influenced garden, as well as a center for archaeological research and cultural events for the public and tourists, as is typical in all museums around the world.
This proposal has been seconded by late archaeologist Abdel Halim Nour El-Din, the archaeologist Zahi Hawass, and former Antiquities Minister Mohamed Ibrahim, and I do not know that a single archaeologist or intellectual opposes this vision.
Former culture minister Farouk Hosni's idea to turn the Egyptian Museum into the most important center for Egyptology in the world is related to current proposals, and reflects from everyone an appreciation of the value and history of the Egyptian Museum in Tahrir and its extension on the Nile.
A final note: the extension of the Egyptian Museum in Tahrir, after the demolition of the National Democratic Party's (NDP) building years ago, has been surrounded by an iron fence, which has now been removed and replaced by a concrete wall that obscures the view. Why? Is there a business behind it that we do not know about? Or (one) on its way?