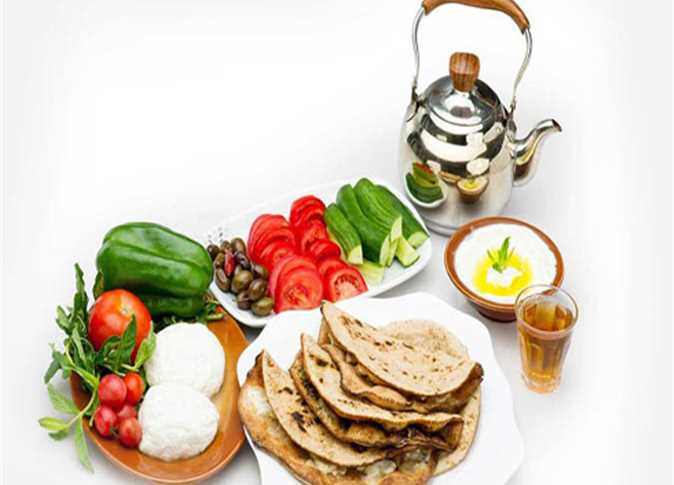 Ramadan will start in a few days, and questions are on the rise about the best healthy foods for suhoor.
The suhoor meal helps an individual to endure the hours of fasting and resist thirst.
According to clinical nutritionist and obesity specialist at the National Nutrition Institute Jihan al-Demerdash, the suhoor meal is the most important meal during Ramadan as it supports the body during fasting hours, and has many health benefits.
A suhoor meal helps avoid headaches and blurry vision caused by lack of eating and drinking. It also helps control blood sugar and blood pressure for diabetics, she added.
The Suhoor meal must be healthy, moderate, and satiating to provide the energy an individual needs to endure fasting throughout the month of Ramadan, Demerdash explained, stressing that a person must focus on foods that digest slowly, such as complex carbohydrates, and drink fluids that will maintain the body's hydration during the day.
Demerdash identified the best healthy meals that must be eaten regularly throughout Ramadan.
Suhoor meal should contain eggs, because it is the best protein that helps increase the feeling of satiety for long periods and reduces fatigue during the hours of fasting, she said.
How eggs are cooked is not important, so it can be prepared in more than one way, she added.

Fava beans (ful) is the most popular dish in the suhoor meal, because it takes a long time to get fully digested, and helps in reducing the level of harmful cholesterol in blood by adding a moderate amount of olive oil or flaxseed oil, she explained.

Another important component of the suhoor meal is yogurt, which helps to resist thirst and fatigue, due to the fact that it contains lactic acid and many amino acids that work to control blood sugar and can prevent its rapid decrease for diabetics, according to Demerdash.
Honey can be added to a cup of yogurt for suhoor, which doubles its health benefits and provides the body with many minerals and vitamins that honey contains.
Demerdash also recommended adding some fruits and vegetables that contain a large amount of fluids, minerals and beneficial acids, that work to reduce the feeling of thirst.
She advised drinking during the suhoor meal fluids in large quantities and a sufficient amount of water, up to two liters, upon breaking fast until the time of suhoor.
Demerdash instructed avoiding foods with high percentage of salt and sweets as it will increase thirst.