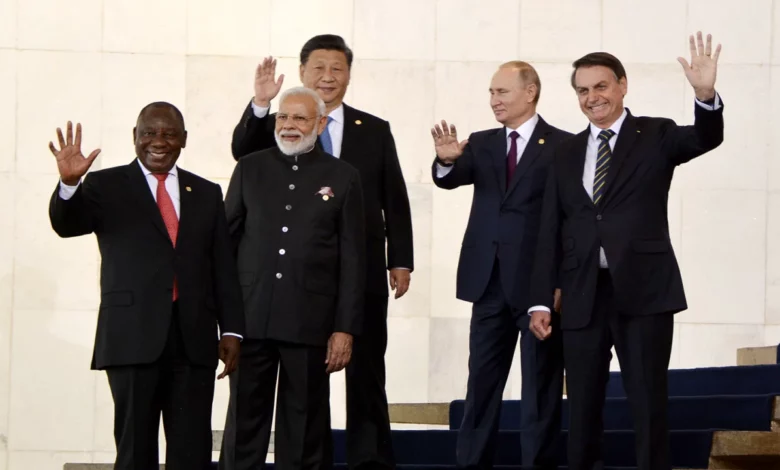 The BRICS bloc on Thursday has invited six countries, including Egypt, to join starting January 2024.
The bloc, which comprises five countries (Russia, Brazil, China, South Africa and India) has been hailed as a means of bringing about balance in the global economy while reducing the dominance of the US dollar.
Al-Masry Al-Youm has analyzed the potential impact of the BRICS bloc on the US and Egyptian economies:

What impact will BRICS have on the US dollar?
The impact of Egypt joining the BRICS on the dollar is not limited to the US only, but will also significantly affect Egypt due its dependence on other currencies for foreign trade, the Director General of the International Center for Economic Consultations and Feasibility Studies Hoda al-Mallah explained.
The high purchasing value of the dollar against the pound remains a thorn in Egypt's side despite the existence of a strong infrastructure, she said.
And once Egypt started investing in it, she explained that the Egyptian banking sector faced a problem in the shortage of remittances from Egyptian expatriates leading to no investment in banks.
What will a unified currency bring?
The existence of a unified currency, and adopting the Egyptian pound within the basket of other local currencies, will serve as a stimulating and positive factor for the Egyptian economy, Mallah said.
Developing a unified BRICS currency will reduce the dollar's dominance, she explained, especially since most of Egypt's imports from abroad are through members of the BRICS group such as China and India, which share good trade relations with Egypt.
The BRICS summit discussed two proposals, the first being to develop a unified currency among all countries of the bloc, and the second to rely on local currencies in trade exchange among member states, Mallah said.
Dealing in local currencies within the BRICS will guarantee economic integration, she noted, adding that it will aid in eliminating the dominance of the dollar and US hegemony, thereby reducing inflation in Egypt.
According to Mallah, the BRICS currency is not currently applicable as it is dependent on agreements between the countries joining the BRICS.
Edited translation from Al-Masry Al-Youm