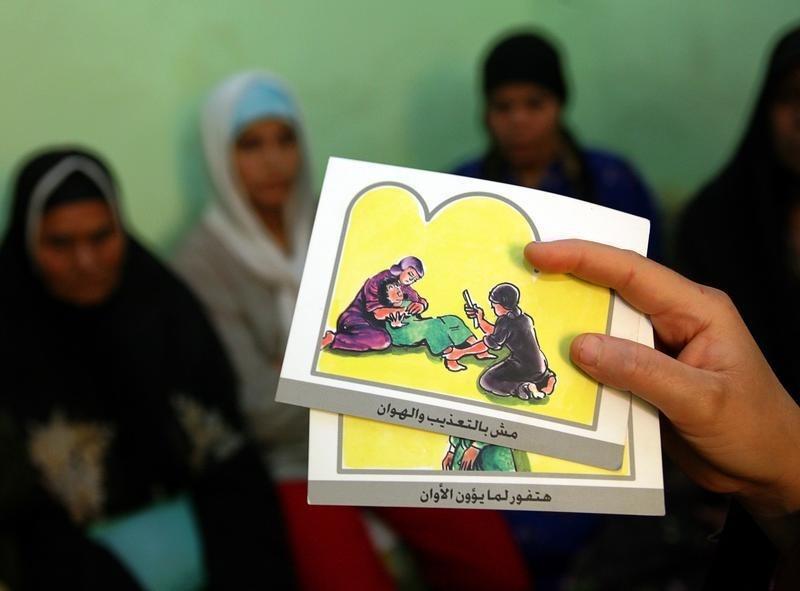 The reprehensible habit of female genital mutilation (FGM) has taken another life; a 12-year-old girl forced into a clinic to cut off part of her body to preserve – as they claim – her honor as she grows older and becomes a woman.
The poor girl died in their hands, a victim of ignorance as many girls before her.
And others will be, as long as there those among us who promote this habit in small mosques, sensational books and unfortunately on television channels, all in the name of religion which has nothing to do with this urge to amend the creation of God –  glorified and exalted be he – and discriminate against the human body.
Whoever understands the verses of the Holy Quran will never find anything that suggests the permissibility of this practice, and it is inconceivable that the Holy Prophet would say otherwise.
It is true Egyptian law has set severe penalties for those who perform FGM, such as imposing prison sentences for who responsible for the operation. Truth be told, the National Council for Women and the National Council for Childhood and Motherhood are making a great effort to confront this painful crime.
But all this means is that unfortunately, Egypt continues to occupy an advanced position in the world regarding FGM operations – nearly 80 percent of married women in Egypt who are between the ages of 15 to 49 years have undergone the operation.
UNICEF has said that Egypt is the world leader in FGM operations, alongside Somalia, Guinea, Djibouti and Mali.
Egypt's Dar al-Iftaa recently stated that FGM is forbidden in Islam, and is an act of aggression on women and their rights, stressing: No to female genital mutilation.
I wonder: Where is the enlightened media in Egypt in the face of this habit, which passes the limits of brutality and humiliation? Where are the campaigns – especially with photos – devoted to religious, social and medical awareness against this habit?
Where is the urgency to explain its seriousness and its incompatibility with true religious teachings? It is an attack on and modification of God's creation and a criminal act against children who can't decide in this case, and no one has the right to cut out parts of their bodies against their will.
What happens to girls who fall victim to FGM and suffer from it for life is saddening.
This silence about the procedure being carried out throughout the country, many of them by doctors – unfortunately – is a kind of torture that takes place in the dark, sometimes revealed by the sudden death of young girls.