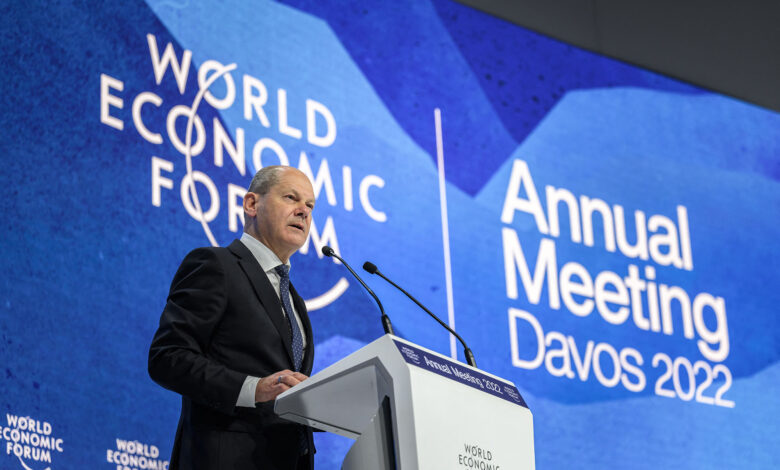 German Chancellor Olaf Scholz has warned that Europe and the international community are at a critical point, and said the world has changed since the Ukraine war began.
"The world is at a turning point," said Scholz during a special address at the World Economic Forum in Davos, adding that not only is Ukraine at risk but also the "system of international cooperation that was forged after two world wars."
The war was a "thunderbolt," but the prospect of Russia "capturing Ukraine seems less likely than it did at the beginning" of the invasion, said Scholz, citing the fierce resistance by Ukrainian troops and help from the international community.
Moscow has failed in its military objectives so far, but succeeded in uniting the international community and fast forwarding Ukraine's plan to join the European Union, he added.
"We cannot let Putin win this war, and I firmly believe he will not win it," said Scholz.