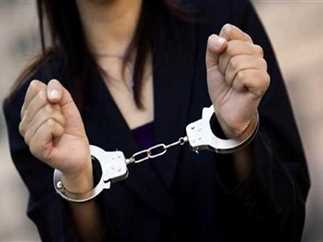 Member of the Presidential Pardon Committee in Egypt, Tariq al-Khouly, announced the release of 33 detainees in pretrial detention within hours, after completing the procedures for their release by the competent authorities.
Khouly wrote, in a post on his personal page on Facebook, "Thanks and appreciation to President Sisi for his continuous support in the file of the detainees, and all appreciation to the top prosecutor for his generous response. And all thanks to the Ministry of Interior for its efforts to coordinate the release of the prisoners."
Earlier, the Presidential Pardon Committee announced the release of 25 prisoners, and thanked the Public Prosecution and the relevant agencies for the speedy completion of the procedures.
The released detainees include Fathia Mohamed Ibrahim, Louay al-Khouly, Reda Aboul Lail Qotb, Raafat Ahmed Mohamed Zaki, Mohamed Salah Fahmy, Islam Moussa, Mohamed Kamal Hassan, Adel Abdel Wahhab al-Naggar, Khaled Fayez Ahmed, Abdel Momen Ahmed, Khalaf Mohamed Abdullah, Mustafa Gad Abdel Regal, Sayed Abdel Fattah Ali, Osama Mohamed Mahmoud, Ramy Mohamed Gaafar, Yasser Essam Othman, Mohamed Saeed Mohamed, Imad Saber Mohamed, Yehia Heikal, Mohamed Ali Lamei, Mohamed Hilal Mahmoud, Sherif Megahed Sayed, Bakr Mohamed Bakr, Riman Mohamed al-Husseiny, Saeed Ezz Eddin, Ahmad Magdy Kamal, Bilal Abdel Razek, Ahmed al-Sayed Salem, Ahmed Maher Ezzat Mohamed, Ahmed al-Sayed Ahmed Subaie, Amr Saeed Ramadan, Gerges Samih Zaki, and Khaled Mohamed al-Saber.