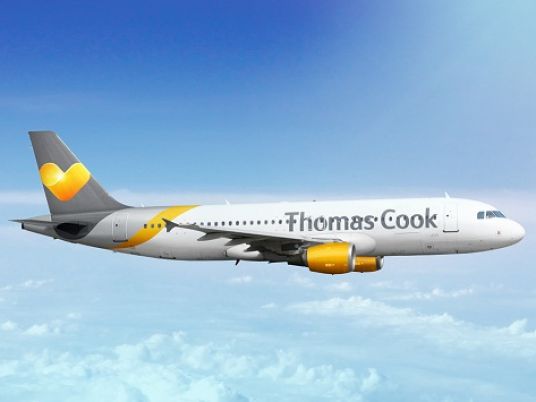 The leading holiday company Thomas Cook revealed in an official statement that it will launch two new hotels, Cook's Club and Casa Cook, in Egypt's El Gouna within a few months.
Cook's Club, set to open its doors in August, is among a series of six branches from the same line spread across the world in Turkey, Spain, Greece and Bulgaria.
Cook's Club avows to affordably fulfill the current generations' desires, offering modern architecture, tasty food, and great beverages, all to be enjoyed from the pool beside a dazzling DJ.
Built by the sea, the hotel houses 144 rooms and occupies a strategic area of the city, located near both the downtown area as well as the beach, according to Thomas Cook.
The Cook's Club will offer splendid Asian cuisine, vegan food and the coolest street food, served at the beach all day. Moreover, snacks and cocktails will be available at the hotel bar.
The anticipated Casa Cook will open in October. It is the company's fifth hotel along with the other four in Greece and Spain, according to Thomas Cook. The hotel targets families, welcoming them to a hotel that blends modern designs and local Arab touches while fenced by deserts and palm trees.
Guests will be offered a wide range of different programs including sightseeing some archaeological treasures, doing sports or joining watersport classes. Moreover, they can enjoy meals at panoramic restaurants with superb views of the lagoon. Furthermore, Casa Cook hotel did not forget the kids; it promises them a creative experience through diverse activities and games.
"Egypt is proving really popular among our Thomas Cook Group customers, with bookings up 15% for Summer 2019 and 57% for Winter 2019/20 compared to last year," Will Waggot, Chief of Tour Operating stated ensuring that the two hotels will be great additions that will doubtlessly support Thomas Cook's presence in Egypt.
Notably, according to ABTA, a leading travel agency in the UK, bookings for British tourists heading to Egypt increased by 39 percent.
In its latest report "Egypt tourism 'fastest growing' in North Africa", the UK's leading tourism publication Travel Weekly linked the noticeable growth in Egyptian tourism to its improved security. The report underscored that Egypt's tourism sector was the fastest growing in North Africa during 2018.
According to the World Travel and Tourism Council (WTTC), tourism in Egypt makes up 11.9% of the country's total economy. The sector grew by 16.5% last year. This growth is owed to the newly developed security infrastructure that drove tourists to return to Egyptian tourist attractions.