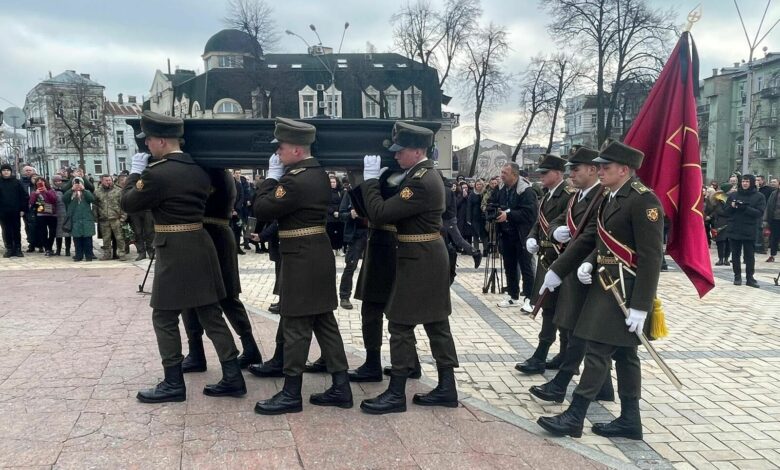 Thousands of people have been gathering in downtown Kyiv for the funeral of a decorated young Ukrainian military commander known as "Da Vinci," who was killed this week in Bakhmut.
Military and civilian mourners gathered at the golden-domed St. Michael's Monastery, many of them bringing flowers to pay their last respects to Dmytro Kotsiubaylo, who died at the age of 27.
The Orthodox church reached full capacity, so hundreds of people listened in to the ceremony from the courtyard outside.
After the funeral, a military procession carried Kotsiubaylo's casket to the Maidan (Independence Square) for a larger public memorial.
Ukrainian President Volodymyr Zelensky awarded Kotsiubaylo with top military honors the Order of the Golden Star and the title "Hero of Ukraine" last year.
 Zelensky announced Kotsiubaylo's death in his nightly address on Tuesday, calling him a "man of courage."
He was well-known in Ukraine, having taken up arms against Russia in 2014, when he was just 18.
In 2016, Kotsiubaylo became the youngest battalion commander in the history of the Ukrainian Army.
"One of the youngest heroes of Ukraine. One of those whose personal history, character, and courage have forever become the history, character, and courage of Ukraine," Zelensky said.