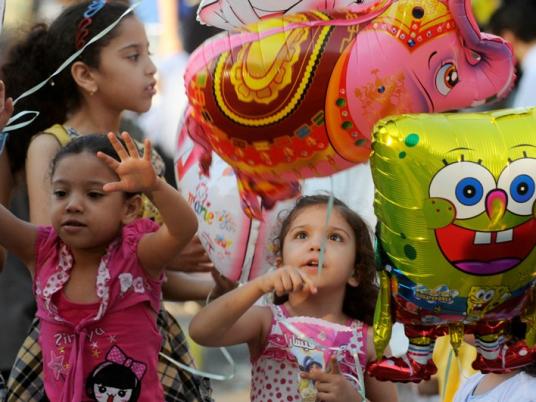 Thousands of worshippers performed Eid al-Adha prayers on Tuesday morning at Al-Azhar Mosque amid strict security measures.
After prayers, a number of worshippers raised banners supporting Defense Minister Abdel Fattah al-Sisi. The banners read: "We love you Sisi," "We support Egypt's great army," and "Egypt has corrected the [path] of its glorious revolution."
Others let off fireworks and bought toys from street vendors as part of the annual celebrations.
Sheikh Metwally al-Saeedy delivered the prayer sermon. He called on Egyptians to be united and set aside personal interests and conflicts to protect the country.
Saeedy said religious occassions are opportunities for rapproachment between Muslims.