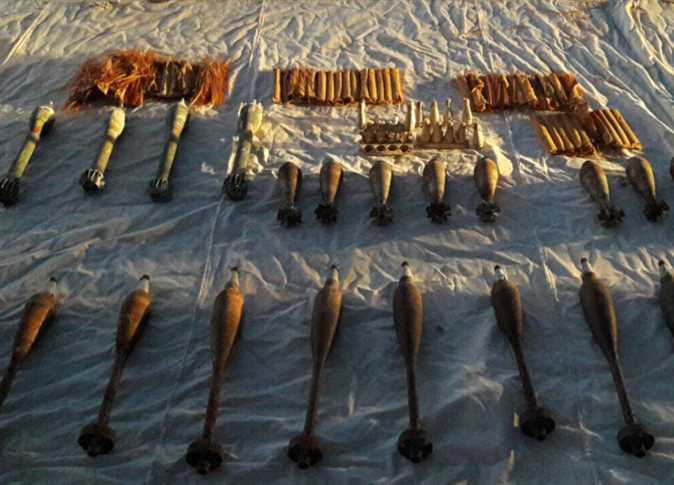 Security forces in central Sinai destroyed three hideouts used by militants and seized large quantities of weaponry, according to a statement published by the spokesperson for the Armed Forces, Tamer al-Refaei.
In a Facebook post, Refaei stated that among the weaponry seized were mortar shells, explosive belts, anti-tank projectiles and large quantities of TNT chemical compounds – which are used to build improvised explosive devices (IEDs). Two motorcycles were also seized.
The statement added that security forces continue efforts to eliminate terrorism in North and central Sinai.