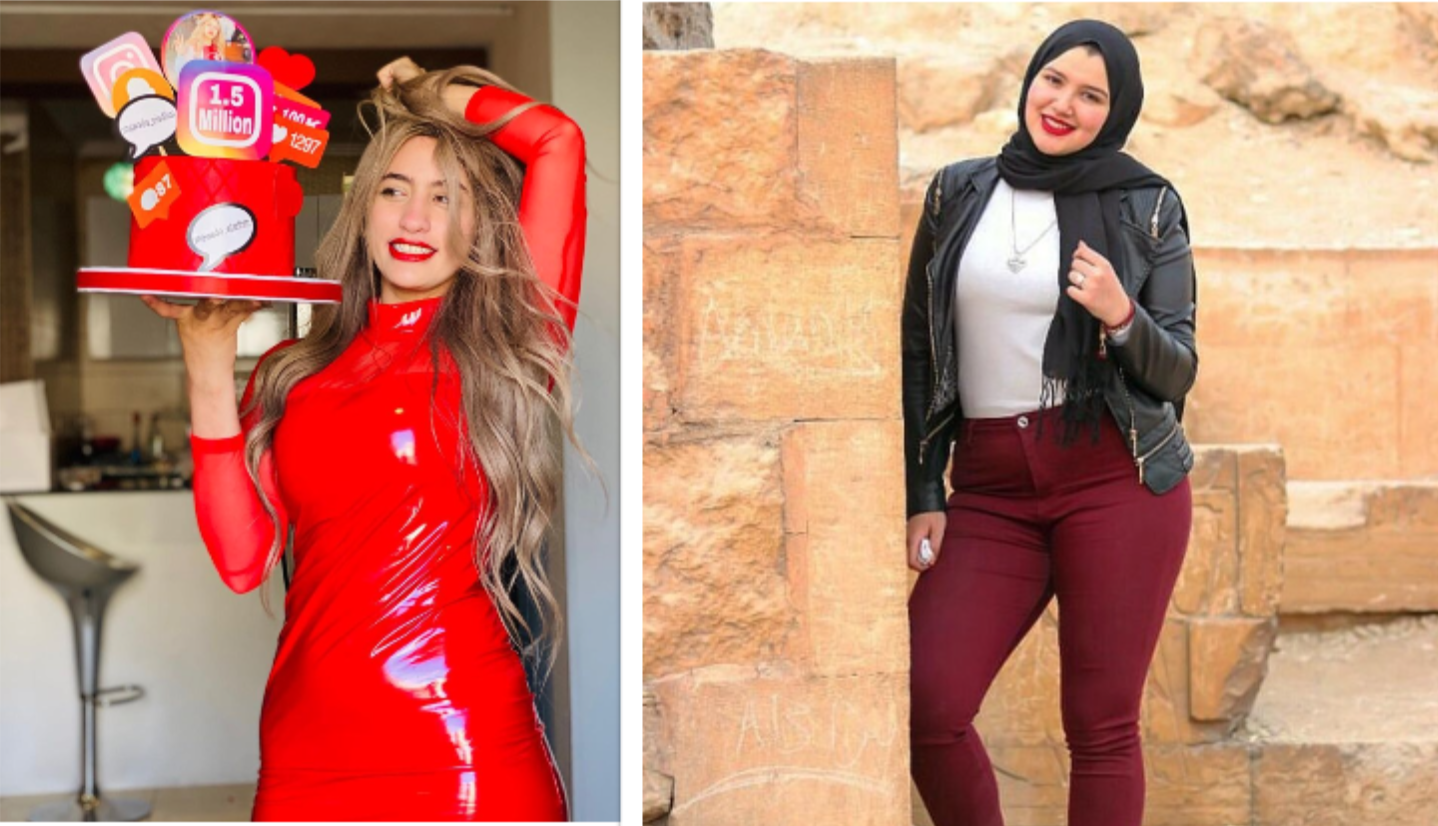 Egypt's Public Prosecution has referred TikTok stars Hanin Hossam, Mawaddah Eladham and others to criminal trial on charges of human trafficking.
Hossam and Eladham are being investigated over charges of appearing in live videos on TikTok, the Chinese video-sharing social networking service.
The two allegedly engaged conversations with their followers on the app, promising them money in exchange for increasing their number of followers. The prosecution claims that the women took advantage of users' vulnerable financial positions during the coronavirus lockdown. 
A court released Hossam on LE5,000 bail on January 27, after turning down the prosecution's appeal against her release.
The Cairo Economic Appellant Court had acquitted Hossam, Eladham, and three others over charges of violating public morality earlier this year.
University student Hossam, with 1.2 million followers on TikTok, was arrested shortly after uploading a video advertising the short video platform "Likee" and reportedly encouraging women to talk to strangers, CNN wrote, with Hossam denying the charges.
Eladham was famous for her music videos, garnering 3.1 million TikTok followers and 1.6 million on Instagram.
Both were previously sentenced to two years in prison back in July 2020 with a fine of LE300,000 each.
The growing use of TikTok and other video-sharing platforms has recently caught the attention of Egyptian authorities, who have conducted harsh crackdowns in defense of "societal and family values".
Article 25 of Egypt's Cybercrime law, which was passed in 2018, states that "Posting content that "violates the family principles and values upheld by Egyptian society" may be punished by a minimum of six-months' imprisonment and/or a fine of EGP50,000–100,000.