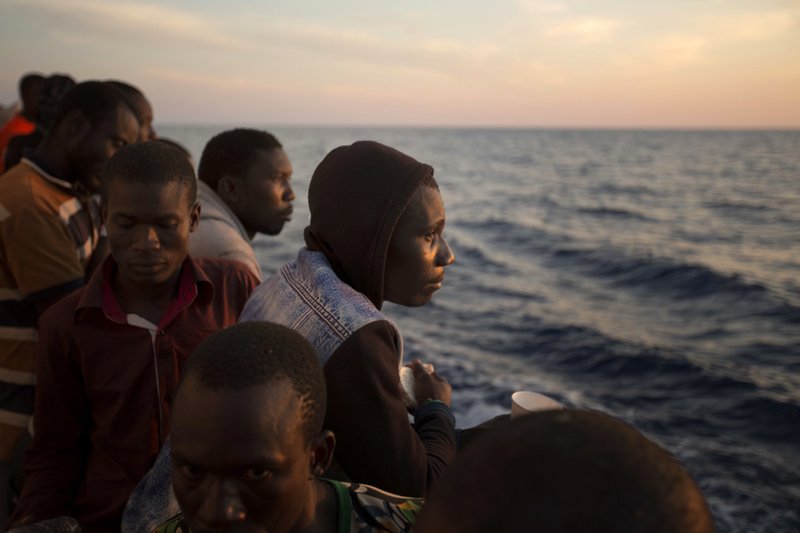 Combating terrorism and India's role in war-torn Afghanistan dominated talks between US Secretary of State Rex Tillerson and his Indian counterpart Wednesday as the US official highlighted the Trump administration's new strategy for South Asia.
India's Foreign Minister Sushma Swaraj said that India had agreed to hold talks on Afghanistan with Washington and Kabul.
Tillerson, who arrived in New Delhi after stops in Kabul and Islamabad, said that he had conveyed to Pakistan's leaders "certain expectations" that the Trump administration had about controlling terror groups that operate from its soil. He added that too many terror groups had found a safe place in Pakistan to launch attacks against others.
Tillerson held talks Tuesday with Pakistan's Prime Minister Shahid Khaqan Abbasi, Foreign Minister Khwaja Mohammad Asif and the heads of the army and intelligence services.
US officials have long accused Pakistan of turning a blind eye or assisting the Afghan Taliban and the allied Haqqani network. New Delhi has also long blamed its neighbor and archrival of supporting terror groups that have launched attacks inside India, including a three-day attack in India's business capital Mumbai in 2008 that left 166 dead after 10 gunman rampaged through parts of the city.
It also blames Pakistan for aiding and training rebels who operate in the Himalayan region of Kashmir that is divided between the two nations but claimed by both.
Pakistan routinely denies colluding with militants.
President Donald Trump's new strategy for the region "can only be successful if Pakistan acts decisively against terror groups" that operate from its territory, Swaraj said in her comments to reporters in New Delhi.
Tillerson added that the presence of such groups on its soil was also a threat to "Pakistan's own stability."
Tillerson and Swaraj also stressed the close relationship and shared values between the world's two largest democracies. Both promised to work closely on matters of security and to enhance defense and economic cooperation.
Tillerson is expected to meet with Indian Prime Minister Narendra Modi later Wednesday. His visit also underscores the administration's belief that India is a critical anchor in a regional strategy for the Indian and Pacific Oceans to blunt an increasingly assertive China.
In an address at the Center for Strategic and International Studies, a Washington think tank, Tillerson said last week that the world needs the US and India to have a strong partnership as he pointedly criticized China, which he accused of challenging international norms needed for global stability.
The US sees China as operating outside global rules-based norms as it grows in economic and military might.
Tillerson arrived in India from Pakistan, after visiting Iraq, Afghanistan, Qatar and Saudi Arabia.