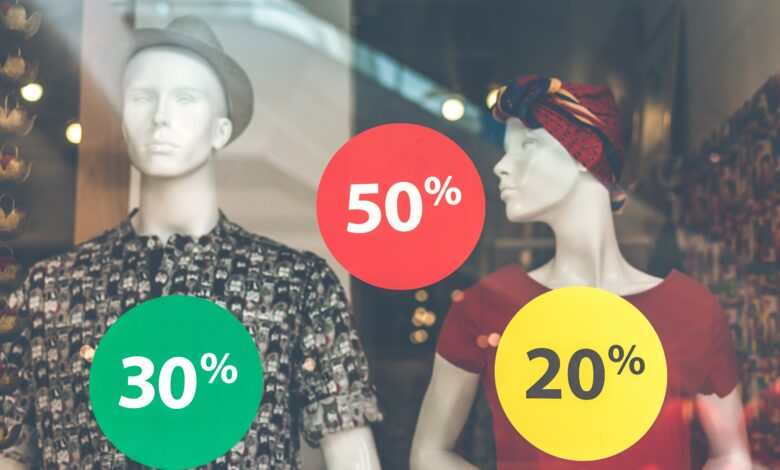 White Friday is coming to Egypt on November 25, with consumers waiting to take advantage of the discounts and offers which vary and include all the products people need from food commodities or electronic products such as mobiles and other devices, as well as electrical appliances, clothing and general supplies.
In order to help citizens take advantage of the White Friday offers in Egypt, the Consumer Protection Agency (CPA) has given some careful advice to follow:
Make sure the offers and discounts are real and be careful when buying.
Get an invoice to guarantee your rights in the event of product defects.
Go to trusted online stores and platforms.
Do not be deceived by misleading advertisements or be tempted by fake offers that suggest unreal discounts.
The CPA called on merchants and suppliers to follow guidelines during White Friday, which include adhering to the law and guaranteeing offers to citizens, announce prices before and after the discount, ensure prices are inclusive of taxes and implement the replacement and refund policy set out in the Consumer Protection Act.
Fake Offer Penalty
The Consumer Protection Law has set the penalty for fake offers, whether in the sale or the period of White Friday offers or other occasions.
In the event that merchants or suppliers violate consumer rights and the specific controls stipulated in the law, the stipulated penalties will be applied, which may amount to a fine of LE 2 million.
Reporting fake offers
The CPA has identified eight ways to report complaints or violations. In the event of a violation, citizens are advised to communicate through various methods of communication with the CPA, which are:
Call the hotline 19588 from any land line, whether to submit complaints or inquiries.
Send the complaint via the WhatsApp number of CPA to receive complaints, which is 01577779999.
Submit the complaint via the official page of the CPA in Egypt on Facebook.
Submit the complaint through the official website of the CPA from here.
Submit the complaint through the mobile application of the CPA on google play or apple store.
Send the complaint by fax at 0233055753.
Go to the headquarters of CPA at 96 Ahmed Orabi St., Mohandessin, and 115 B Smart Village, Desert Road.
Through CPA branches in the various governorates across the country.