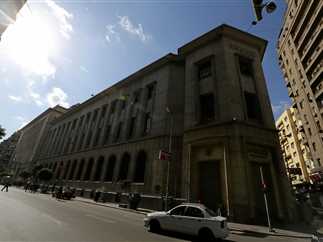 The Central Bank of Egypt (CBE) announced that the total deposits with the banking system, other than the CBE, rose by LE38 billion, reaching LE3.644 trillion at the end of September compared to LE3.606 trillion in August.
The CBE said in a report issued on Tuesday that total government deposits amounted to LE521.9 billion, of which LE425.5 billion are deposited in local currency, and an equivalent of LE96.3 billion deposited in foreign currencies.
It added that the total non-government deposits increased in September to reach about LE122.3 trillion.
The total foreign currency deposits amounted to LE735 billion, of which the public business sector's share was LE40.8 billion, the private sector LE194.4 billion and the domestic sector LE492.9 billion. The rest of the sectors included deposits by nonresidents, checks and remittances of LE84 billion.
The total non-government deposits in local currency rose to LE2.38 trillion. The public sector and the private business sector's share was LE421.9 billion, and the family sector's share LE1.954 trillion.
Edited translation from Al-Masry Al-Youm