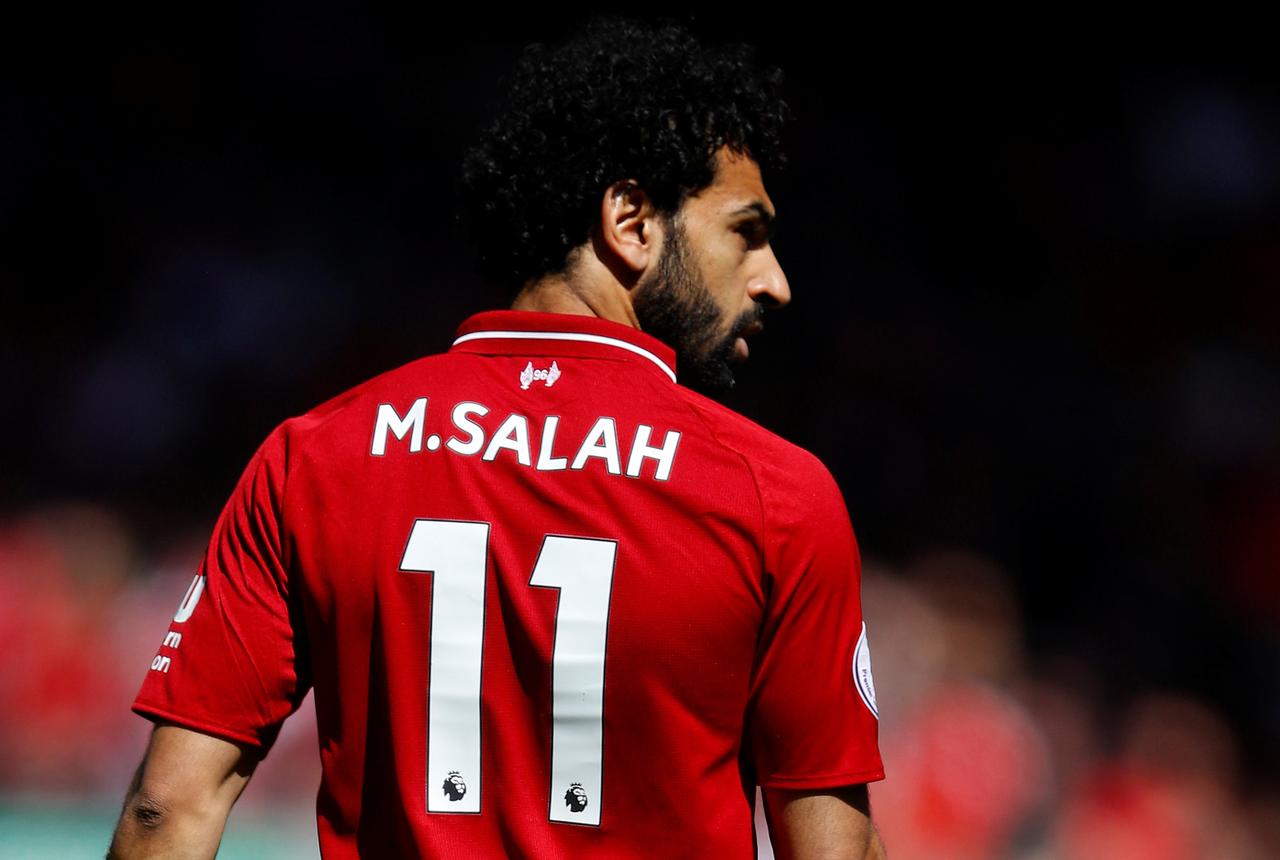 A video was filmed at the latest confrontation between the Liverpool Reds and Tottenham showing the Egyptian striker for Liverpool Mohamed Salah swapping T-shirts with the Tottenham Spurs' No.18 Giovani Lo Celso upon Celso's request.
The Tottenham player waited for Salah after the end of the match, in which the Reds won 2-1, and asked him to swap T-shirts at the tunnel of Anfield.
Celso is a midfielder who joined PSG in 2016 before moving to Real Betis in 2018 with an agreement worth 22 million euros. He had an important 2017/2018 season, making 48 appearances. He has been playing with Tottenham on loan from Betis with the option to buy since signing a loan agreement in August 2019.
Salah won African Player of the Year for the second year consecutively in 2018. Salah is the fourth African player to snatch this title back-to-back, following El Hadji Diouf, Samuel Eto'o, and Yaya Touré.
Liverpool's Salah is also the sixth player to win the Golden Boot in back-to-back seasons. He broke records last season with 32 goals to be granted the Golden Boot for the first time. Most notably, he led his country into its first World Cup participation in 28 years.
Salah's 2018/2019 season saw 22 goals while his entire Premier League record is 60 goals in addition to 22 assists out of 95 appearances. Furthermore, Salah claimed the player of the month title once in 2017 and twice in 2018.
For the second consecutive year, Egypt's Mohamed Salah was named among 30 players on the Ballon d'Or award's shortlist, according an announcement by the French Football Magazine on Monday October 21.